Google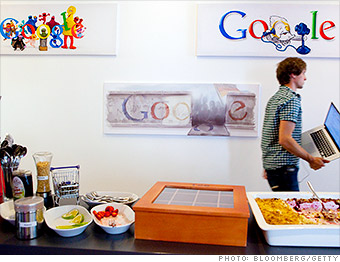 Rank among business students: 1
Rank (engineering students): 1
Headquarters: Mountain View, CA
No. of employees: 47,800
What makes it great: Innovation colossus Google tops our list again as the most popular employer among business and engineering students alike. In just the last year, Google tested delivery drones, made a $50 smartphone and got closer to making self-driving cars a reality.
While a diversity report this year showed that Google, like many of its Silicon Valley brethren, is overwhelmingly white and male, the tech giant says it's working to recruit more diverse talent. And the ample space Google offers for fresh ideas -- as well as perks like on-site healthcare, concierge service and endless free food -- continues to attract a steady stream of tech trailblazers to its door.
What they're looking for: "Googlers" are people that want to "do cool things that matter," according to the company's career site. Roles in design, sales, finance and other areas are available to smart and determined people with avid personal interests. Leaders with stellar problem-solving skills and technical prowess will excel here
.
EY (Ernst & Young)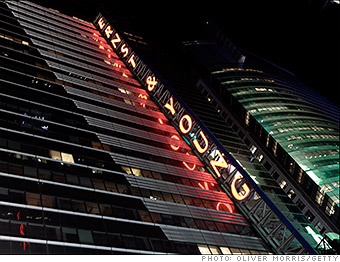 Rank among business students: 2
Rank (engineering students): N.A.
Headquarters: London, UK
No. of employees: 190,000
What makes it great: EY, a Big 4 professional services firm with 150 offices around the globe, holds on to its second-place ranking this year. Beyond a good salary and the opportunity to build a strong resume, the firm offers softer perks like a flexible work schedule and paid time off for volunteering. No wonder EY consistently ranks on lists of the best companies for diverse employees, people with disabilities, working mothers and others.
That's saying a lot in a field where consultants often contend with lengthy workdays and brutal travel schedules. "We have a more holistic view of the individual," says Shirley Jackson, global recruitment leader.
What they're looking for: EY expects to hire 50,000 interns and new grads this year to work in consulting, auditing and other parts of the business, Jackson says. To impress recruiters, give examples of your business savvy and leadership capabilities. Even better: Land an internship at EY while still in school, so you can demonstrate your skills to managers before you graduate.
PricewaterhouseCoopers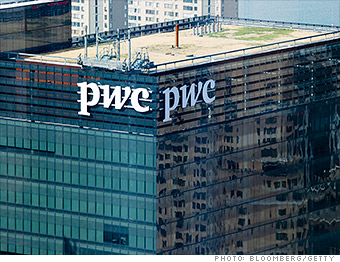 Rank among business students: 3
Rank (engineering students): N.A.
Headquarters: London, UK
No. of employees: 184,200
What makes it great: At this Big 4 firm, which rose from fourth place last year, dedicated mentors and an "innovative learning culture" help employees invest in their success early on, says Global Talent Leader Mike Fenlon. That dedication to learning isn't just in the workplace -- PwC recently pledged to invest $60 million and 1 million service hours in youth education as part of a corporate responsibility push.
The firm expanded its reach this year when it completed its acquisition of global management consultancy Booz & Company, which it's renaming "Strategy&."
What they're looking for: Openings exist for new grads in accounting, computer science, engineering and more. But PwC receives 3 million applications a year for 20,000 spots worldwide, so the competition is stiff. To stand out, show off your technical expertise, broad skills and leadership abilities. If you can, getting an internship there is highly recommended.