Nothing to see here...
While the headlines will be about stocks double-down-days, the most notable moves were in gold, bonds, and USDJPY - Is bad news bad news again?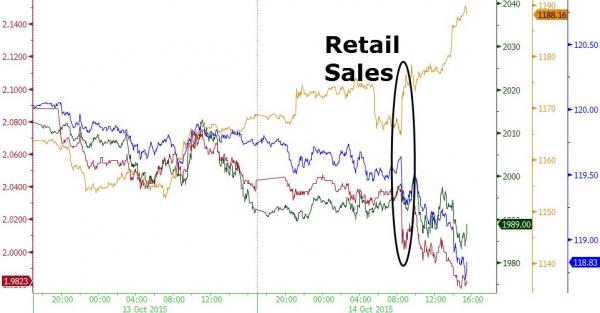 Notably, since the September FOMC meeting "disappointment" there is a clear winner (and clear loser)...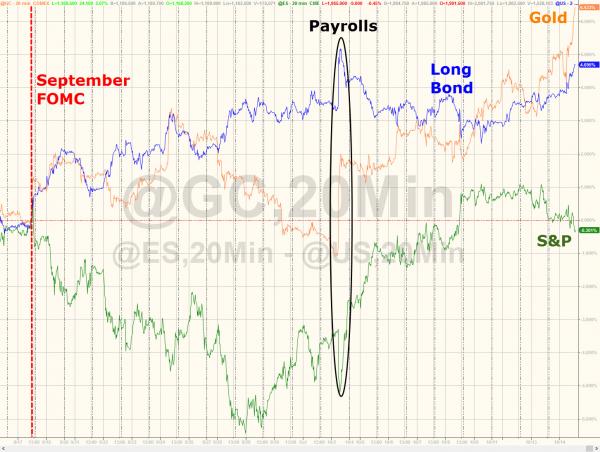 Of course WMT's carnage was the biggest news...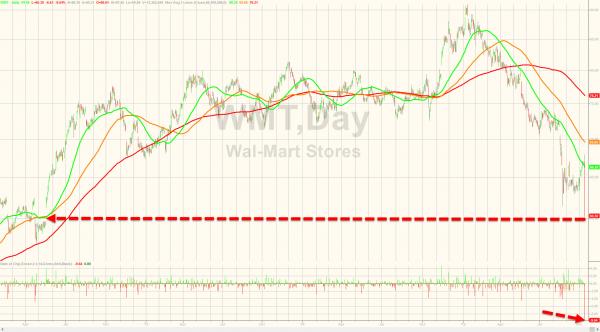 Which weighed heavily on the major indices (though obviously not Trannies)..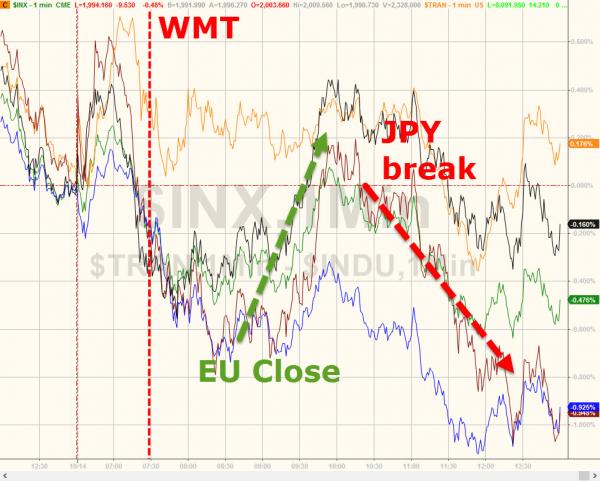 Leaving everything red for the week...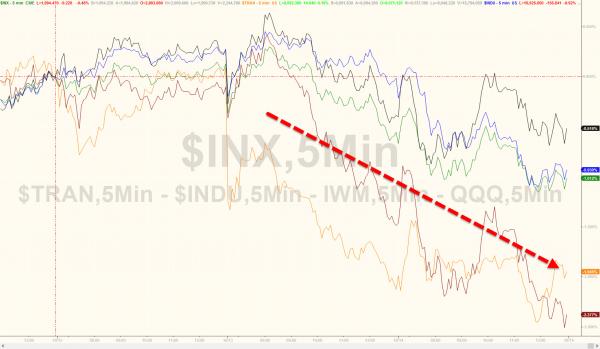 A close-up on WMT shows just how insane the move was and the massive volume...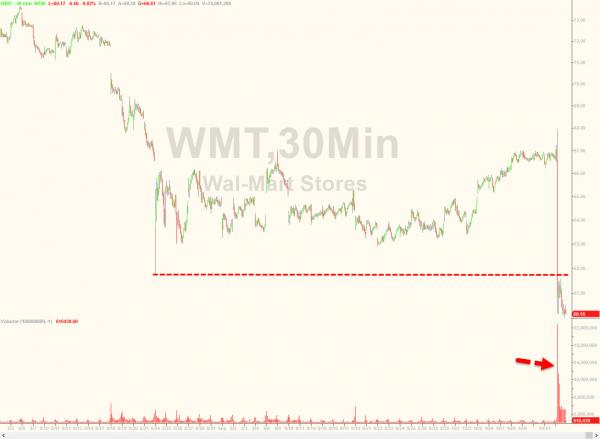 Treasury yields tumbled the most in a month (10Y  back below 2.00%)...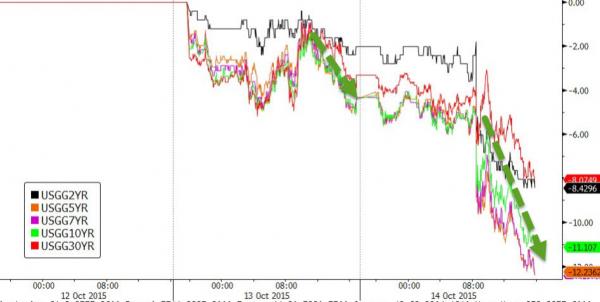 Interestingly 5s30s curve steepened to 12-month highs...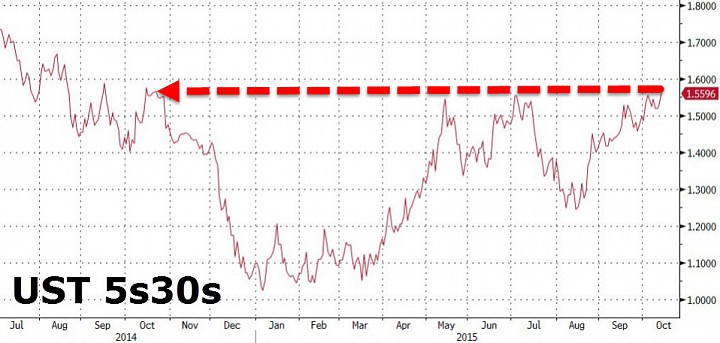 FX markets saw major turmoil as The USD Index death cross contoinues to weigh (with USDJPY tumbling)...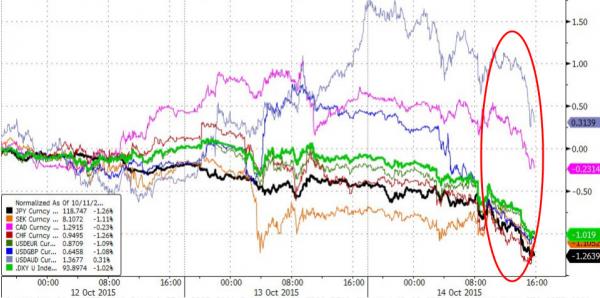 Commodities rose on the USD weakness (aside from crude which - aside from some opening shenangigans - was deadstick)...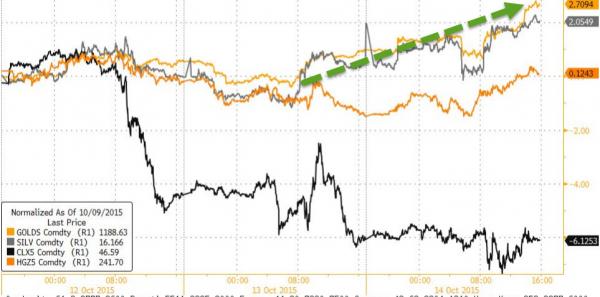 As Gold broke to 4 month highs, breaking green YTD and above the 200DMA - this is the 8th up day in the last 9...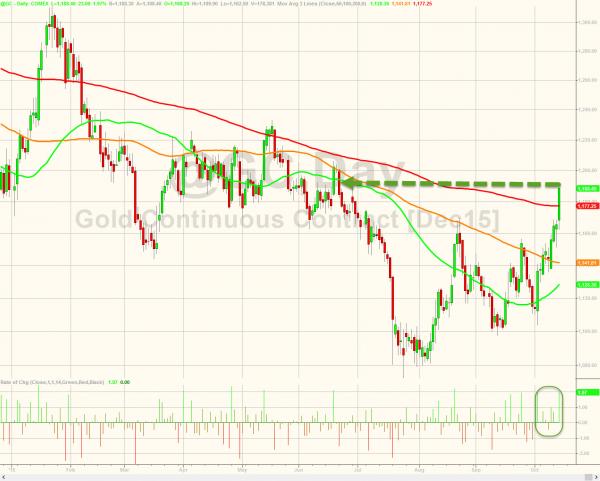 Charts: Bloomberg
Bonus Chart: Peak Farce?
I don't have to make anything up anymore. pic.twitter.com/udLGZx3xTy

— Rudolf E. Havenstein (@RudyHavenstein)

https://twitter.com/RudyHavenstein/status/654382563469844480