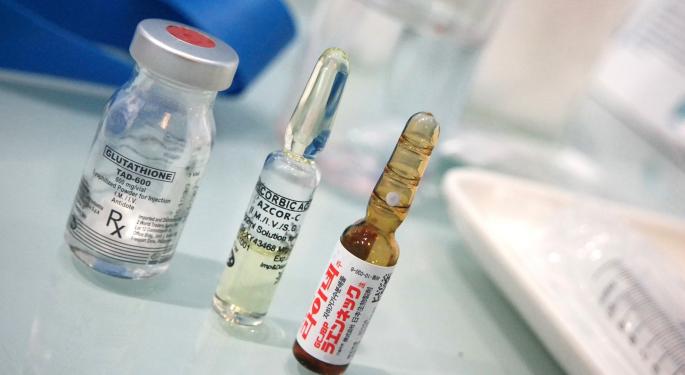 Agilent Technologies Inc A released its Q3 results after market close on Wednesday. Earnings per share came in above Wall Street consensus expectations, however, shares fell due to the company's miss on sales estimates and low guidance.
Agilent Technologies reported EPS of $0.49 and revenues of $1.04 billion. Analyst consensus had an EPS estimate of $0.47 and revenues of $1.05 billion.
Agilent Technologies saw FY16 EPS at $1.89-$1.91 vs. estimates of $1.91 and FY16 revenues of $4.14-$4.16 billion vs. estimates of $4.18 billion.
"Despite currency headwinds, revenue came in above the midpoint of guidance, and earnings per share exceeded our guidance range. These results, in a challenging global economic environment, reflect the strength of Agilent's scale and broad differentiated portfolio of products and services," said Mike McMullen, President and CEO. "We continue to deliver on our strategy to drive sustainable growth, expand operating margins and provide long-term value to our shareholders."
At time of writing, Agilent Technologies traded at $45.74 in Wednesday's after-hours session, down 5.5 percent.
© 2016 Benzinga.com. Benzinga does not provide investment advice. All rights reserved.