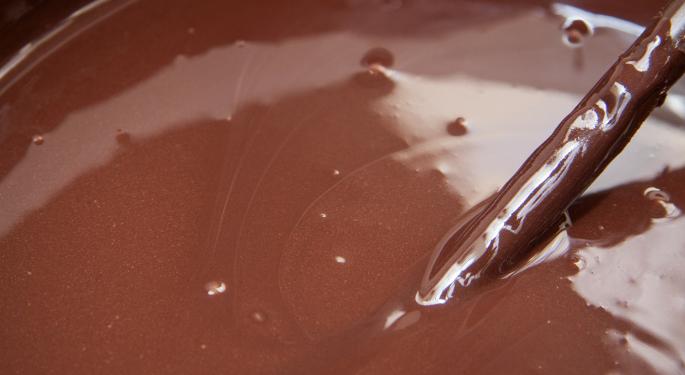 The British people are known for enjoying their tea, beer, soccer, and marmite - a salty dark brown food paste with a powerful flavor that is used on bread and crackers.
According to the Telegraph, the largest supermarket in the United Kingdom, Tesco, is no longer selling Marmite online. The American equivalent of this scenario would be Walmart.com pulling sales of Heinz ketchup.
Unilever plc (ADR) UL 3.37%, a UK based conglomerate, bought the Marmite brand in 2000 and reportedly said it wants to raise the price of the product, along with other products including Ben & Jerry's ice cream, by an average of 10 percent due to the pound's large losses since the Brexit vote in late June.
Related Link: The British Pound Is Tumbling (Again)
Cue the outrage.
The Telegraph confirmed that 100 percent of the ingredients are sourced from within the country. Senior government officials are even publicly commenting on the situation.
David Lidington, a Cabinet minister and Leader of the House of Commons, was quoted by the Telegraph as saying, "I simply note that on the information I have been given this morning the ingredients of Marmite are not imported into the United Kingdom but are manufactured and supplied here."
However, he did add that it's not for the government to "intervene in what seems to be a dispute" between the grocer chain and Unilever.
David TC Davies, a Conservative MP is calling for a boycott of Unilever's product.
"So Unilever using Marmite prices to punish us for Brexit. toast-spread fight back starts here," he said. "From now on it's Aussie made Vegemite [a similar product imported from Australia' for me."
© 2016 Benzinga.com. Benzinga does not provide investment advice. All rights reserved.