Ford reported strong sales growth in November.
Rising interest rates and political uncertainty are headwinds for Ford stock.
Ford stock currently has a dividend yield of 4.9%.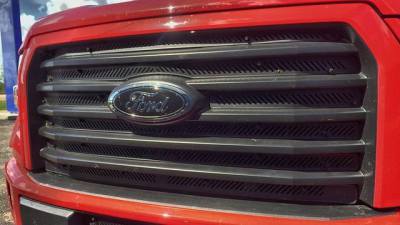 Riding on improving consumer sentiment, Ford (NYSE:F) brushed aside investors concerns by posting a much better than expected November sales number. The better than expected sales growth saw Ford stock gaining more than 4%. The stock is however down 11% YTD as investors are worried that US auto market has peaked for now. Also, the rising interest rates may adversely impact the stock. However, Ford's current dividend yield of 4.9% makes it a very attractive stock for income investors going into 2017 and the long-term growth story remains intact.
Improving Economic Conditions Will Drive Demand
The US economy grew by 3.2% in the third quarter, against analysts estimates of 3% growth. The after-tax earnings of US corporations rose 5.2% in Q3, growing for the first time since late 2014. The unemployment is at a multi-year low and the wages are rising. All these are feeding into consumers, resulting in rising consumer sentiment. The University of Michigan Consumer Sentiment Index rose to 93.8, one of the best readings in last 12 months. Improving economic indicators will increase aggregate demand. According to Mustafa Mohatarem, General Motors (NYSE:GM) chief economist:
"All economic indicators show significantly improved optimism about the U.S. economy including consumer and business sentiment, which continue to drive a very healthy U.S. auto industry,", "We believe the U.S. auto industry is well-positioned for sales to continue at or near record levels into 2017."
The industry expects the near record level of sales to continue into 2017. While it was an all-round show by Ford in November, two key segments which drove the demand were SUV's and "F-Series" trucks. SUV sales were up 20% while "F-Series" sales were up 11%, driven by low oil prices. But...
More