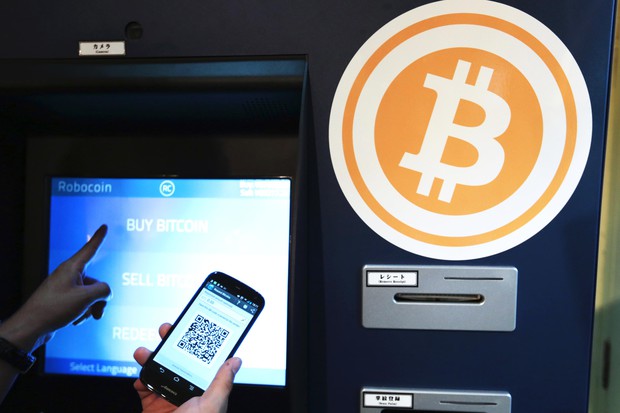 Photographer: Yuriko Nakao/Bloomberg
A demonstration of BMEX's Robocoin-branded automated teller machine (ATM) in Tokyo, on June 18, 2014.
Among the tens of millions of bitcoin accounts opened worldwide, there's a wide range of users: Everyone from folks buying marijuana from vending machines that take the virtual currency to parents doling out the digital money as an allowance to their kids.
As Bloomberg News reporter Olga Kharif wrote about today, bitcoins are also catching on with consumers outside of the U.S., especially in emerging markets. So which countries are most likely to see mass adoption of bitcoins?
Coindesk, which covers the news and prices on digital currencies, recently came up with this top 10 list:
Argentina
Venezuela
Zimbabwe
India
Nigeria
Brazil
U.S.
Nicaragua
Russia
Iceland
The ranking is based on 39 variables. Among the categories examined to determine the ranking: technology penetration, inflation, history of financial crises and the size of a nation's black market. Given Argentina's financial problems, it shouldn't be surprising that the South American country is at the top of the list, according to Coindesk.
Similar to Argentina, Venezuela's economic difficulties placed it high in the ranking. Concerns over the country recently led one economist to ask Venezuela's central bank officials to show him their stockpile of gold, which accounts for 71 percent of the nation's foreign reserves. Meanwhile, Zimbabwe ranked no. 3 in large part because of its big informal economy, Coindesk said.
Not on the top 10: China. According to Coindesk, the country's relatively small black market dragged it down to no. 13.