In today's new normal, all that matters is pretense and for the most pretentious items we need to dig deep down in the Oligarch ornaments folder. The latest must-have item among those that really understand the world (and manage it) - The $3.5 million "Diamond Ecstasy" iPhone 6 from Goldgenie.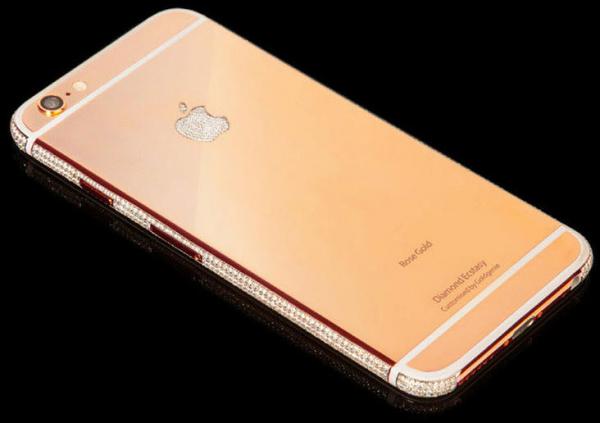 With a name like "Diamond Ecstasy," you're going to have high expectations. The Diamond Ecstasy limited-edition iPhone 6 from UK luxury purveyor Goldgenie pretty much delivers on that promise of affluent euphoria. This is not a phone meant for the masses. This is a phone meant for people with private jets and their own vineyards who kick around on weekends on a personal tropical island with a full staff of butlers.

 

The Diamond Ecstasy takes a regular iPhone 6 and coats it with your choice of gold, platinum or rose gold. Next, add hundreds of diamonds around the edges and fill in the Apple logo on the back with even more of the precious stones. White diamonds too dull for you? Instead, choose from emeralds, sapphires, black diamonds, pink diamonds or rubies. Then you can add a laser engraving. Perhaps a phrase like "All about the Benjamins" would be suitable.

 

"We are providing clients with the option to customize their phones with their own choice of precious stones and larger diamonds, which could increase the price of the phone to anything up to £2.3 million and even beyond," a Goldgenie spokeperson tells Crave.

 
*  *  *