NEWINGTON, N.H., Nov. 9, 2015 /PRNewswire/ -- Planet Fitness, one of the largest and fastest-growing franchisors and operators of fitness centers in the United States, announced today that the brand known for its Judgement Free Zone®, non-intimidating atmosphere and affordable prices, will be the presenting sponsor of the Times Square New Year's Eve Celebration. In cooperation with Times Square Alliance and Countdown Entertainment, Planet Fitness will ring in a 'Judgement Free' 2016 with over one million attendees in Times Square and more than one billion television viewers worldwide.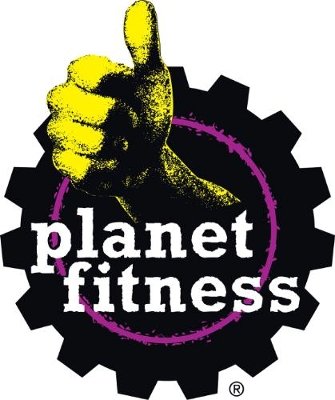 "At Planet Fitness, our mission is to provide everyone with a welcoming and encouraging environment where they can feel comfortable pursuing a healthier lifestyle, at a cost that everyone can afford," said Chris Rondeau, Planet Fitness chief executive officer. "There is no better time than New Year's Eve to inspire people to live a 'Judgement Free' 2016 and reach for their goals, regardless of their fitness level, and with more than 1,000 clubs system-wide, anyone can kick off the New Year right with Planet Fitness."
Times Square will become a sea of purple and yellow when Planet Fitness hands out thousands of branded hats and balloons in its signature colors on New Year's Eve. Additionally, Planet Fitness is offering two lucky winners the chance to be a part of the festivities with a special VIP experience – two grand prize winners, each with one guest, will have the opportunity to attend the official Times Square New Year's Eve party at the Hard Rock Cafe New York, and receive roundtrip airfare, hotel and transportation. Participants can enter through Facebook or Twitter, by commenting on the special sweepstakes post found on Planet Fitness' Facebook page or by going to the
https://twitter.com/PlanetFitness
and retweeting the special sweepstakes Tweet that includes the hashtag #PFNYE. For terms and conditions and additional prize options, please visit PlanetFitnessSweepstakes.com.
As the official fitness and presenting sponsor of Times Square's New Year's Eve, Planet Fitness will also be featured on "Dick Clark's New Year's Rockin' Eve with Ryan Seacrest 2016." In addition, Planet Fitness will be showcased throughout the official Times Square 2016 webcast, which will be...
More