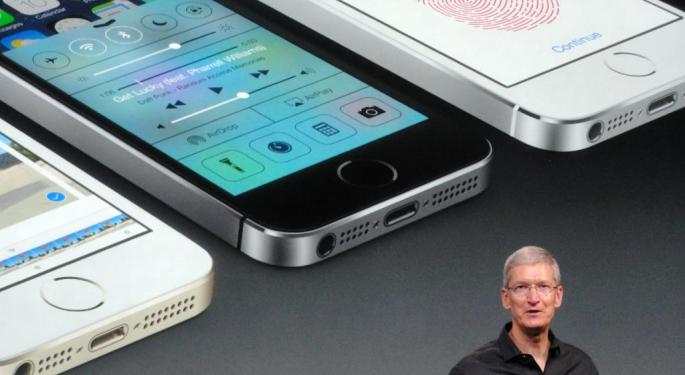 As Nasdaq futures came crashing down on Monday morning, investors heavily sold off individual stocks including Apple Inc. AAPL 2.11%
Shares of Apple dipped below the $100 mark during Monday's pre-trading session and were down more than 6 percent.
The company's CEO, Tim Cook, spoke to CNBC's Jim Cramer in an attempt to calm nervous investor sentiment that is worried over Apple's performance in China.
Cook acknowledged that China-related concerns are "on the minds of many investors" but he also noted that as a policy mid-quarter updates are not provided and management "rarely" discusses the move in...
More