SolarCity acquisition has increased the risk and uncertainty surrounding Tesla stock.
Tesla is facing strong cash burn and its cash position is turning precarious.
While the long term upside remains, the stock is at best a risky bet.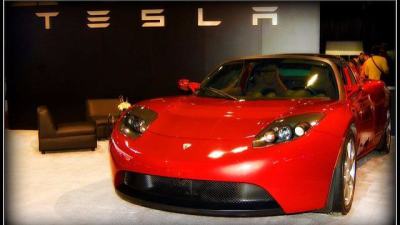 The past few weeks have not been exactly great for Tesla (NSDQ:TSLA) stockholders. There has been one bad news after another for the company, a fatal accident, a Tesla car catching fire and the SpaceX launch failure among others. While the Tesla stock had remained relatively resilient in face of cascading negative news, last week was quite difficult with the stock falling almost 10%. Tesla stock had gone below psychologically important $200 mark before bouncing back in Tuesday's trade.
The bad news started trickling in with Tesla announcing its delivery miss for the June quarter. Instead of the promised delivery of 17000 units, Tesla managed to deliver only 14370 units. The miss was significant. And Tesla stock, unlike most other stocks is moved more by its delivery numbers than its earnings numbers. However, Tesla stock remained remarkably resilient as many investors hoped that it would be able to achieve the lower end of 80000-90000 units delivery target.
SolarCity Deal Is Riddled With Regulatory And Financial Problems
And then the SolarCity deal was announced. The all-stock deal valued SolarCity (NSDQ:SCTY) at $2.6 billion. Following the announcement both the stocks tanked. While Tesla stock is down more than 15% since the agreement was signed, SolarCity has plunged around 30%. While the deal does have synergies for Tesla, including the opening up of the fast-growing renewable energy sector, it is muddled with corporate governance, regulatory and financial problems.
To start with, Elon Musk is the largest...
More