Make full use of big data to solve cases, security czar says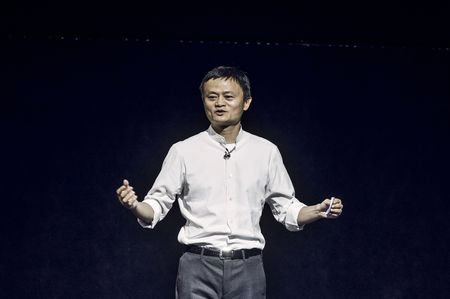 Chinese billionaire Jack Ma proposed that the nation's top security bureau use big data to prevent crime, endorsing the country's nascent effort to build unparalleled online surveillance of its billion-plus people.
China's data capabilities are virtually unrivaled among its global peers, and policing cannot happen without the ability to analyze information on its citizens, the co-founder of Alibaba Group Holding Ltd. said in a speech published Saturday by the agency that polices crime and runs the courts.
Ma's stance resonates with that of China's ruling body, which is establishing a system to collect and parse information on citizens in a country where minimal safeguards exist for privacy. The capabilities Ma described also highlight the role that leading technology companies -- including Alibaba -- could play in helping build a system not unlike that of Steven Spielberg's "Minority Report," in which an all-knowing state can stop crimes before they take place.
"Bad guys in a movie are identifiable at first glance, but how can the ones in real life be found?" Ma said in his speech, which was posted on the official WeChat account of the Commission for Political and Legal Affairs. "In the age of big data, we need to remember that our legal and security system with millions of members will also face change."
China's effort to...