In a desperate attempt to keep AAPL above $100 again, US equity markets are deja-vu-ing yesterday afternoon's sudden (and newsless) vertical ramp to run stops this morning. As Rule 575 hits, it appears the new algo plan is just run stops wherever they may hide, because nothing says buying-panic (and selling VIX panic) like the uncertainty of a Fed meeting, Scottish vote, and Alibaba disruptions...
Ramp!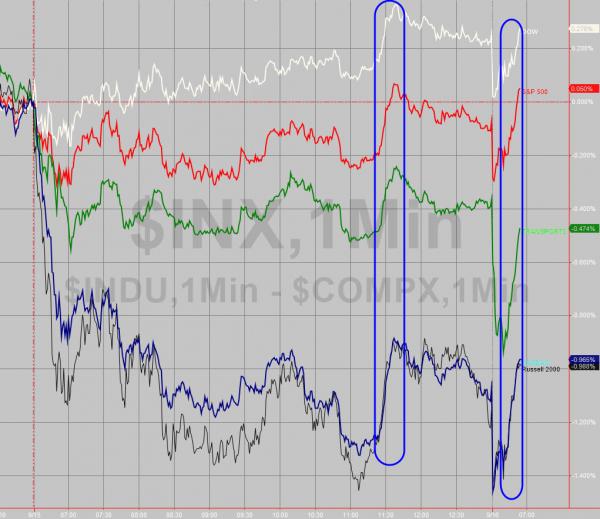 Driven by VIX selling (to some extent)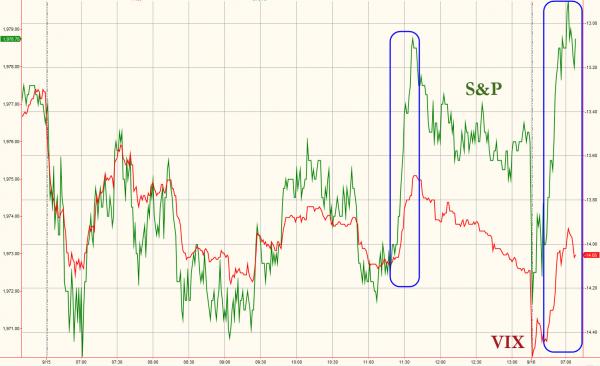 Playing catch up to AUDJPY...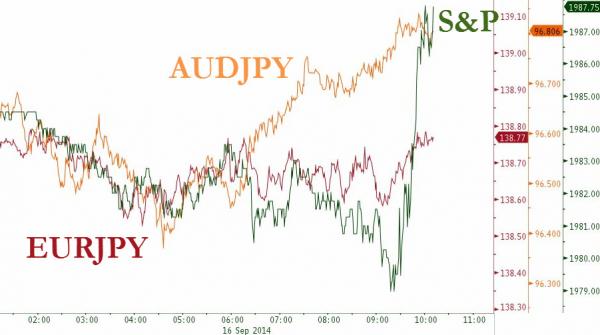 as "most shorted" stocks are squeezed once again...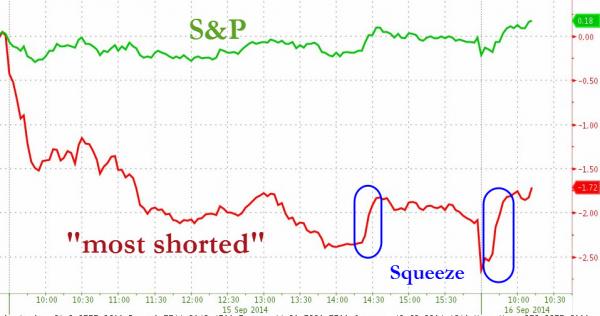 It appears the goal was to run to Friday's closing VWAP...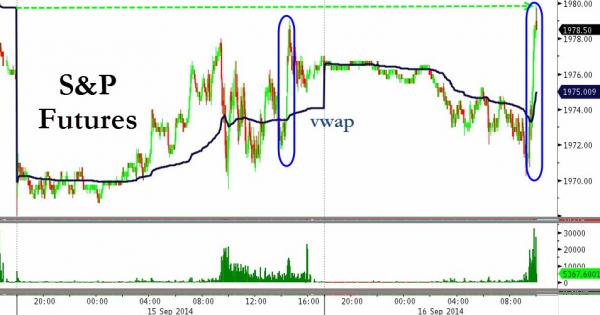 Sending the S&P to run the stops from yesterday's highs...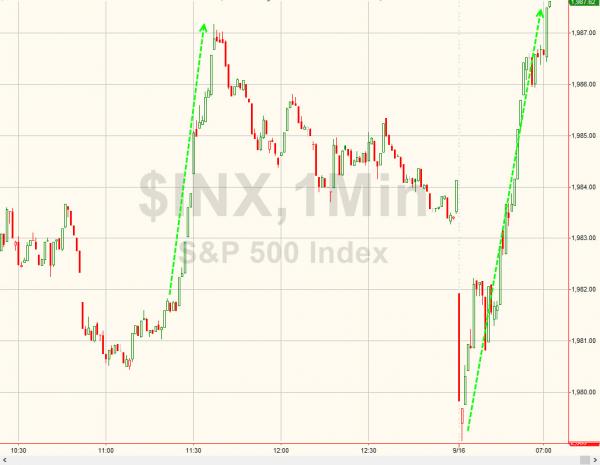 AAPL $100 saved...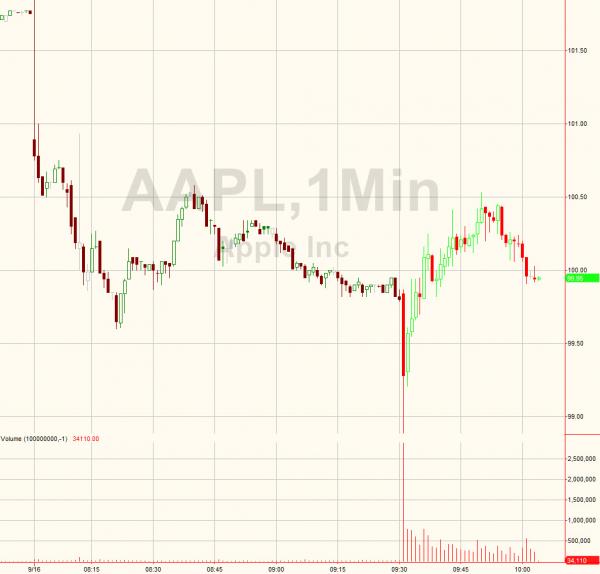 Charts: Bloomberg