On a day such as this, there is only one clip to sum it all up...
First things first - there was NO Volume!!!!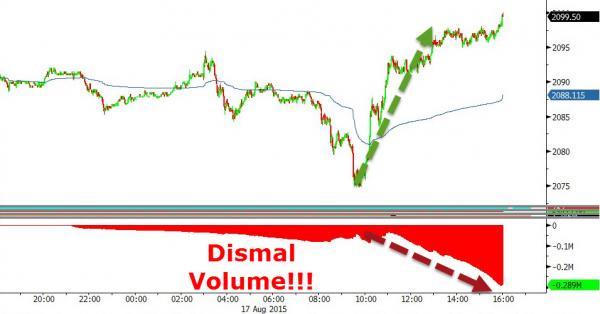 The opening oif the US equity market was incredibly bullish 'fundamentally' as disnal-date-driven weakness was BTFD'd all the way to last week's highs...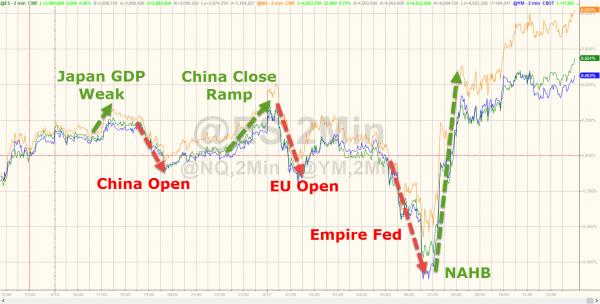 Cash indices all soared off the opening highs... Note the S&P 500 cash tested down to its 200DMA today (2077), and ripped back above its 50DMA (2095)...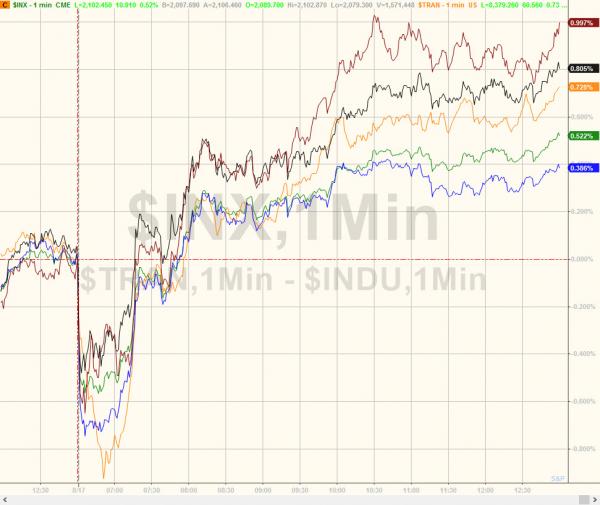 S&P 2100 baby!!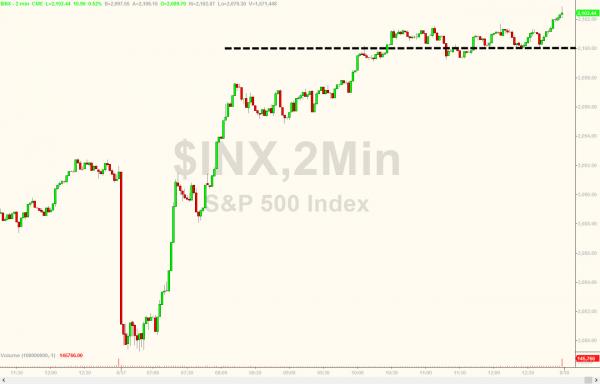 Today explained....
2100 pic.twitter.com/JQlzyNdpws

— Stalingrad & Poorski (@Stalingrad_Poor)

https://twitter.com/Stalingrad_Poor/status/633368352216469508
The Russell 2000 rallied right up to its 200DMA...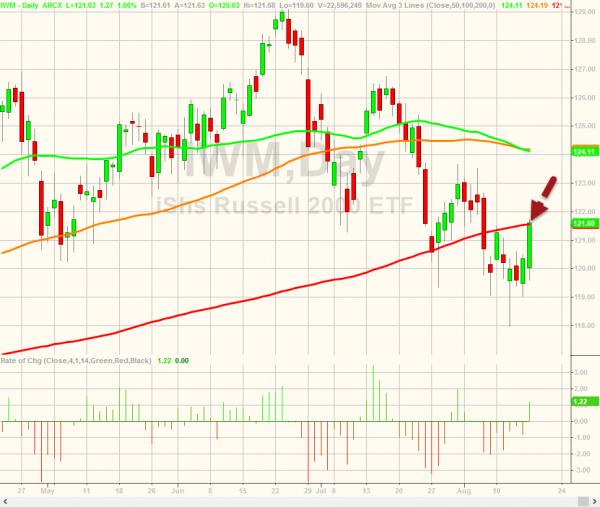 Homebuilders squeezed higher once again on a completely self-serving NAHB sentiment print...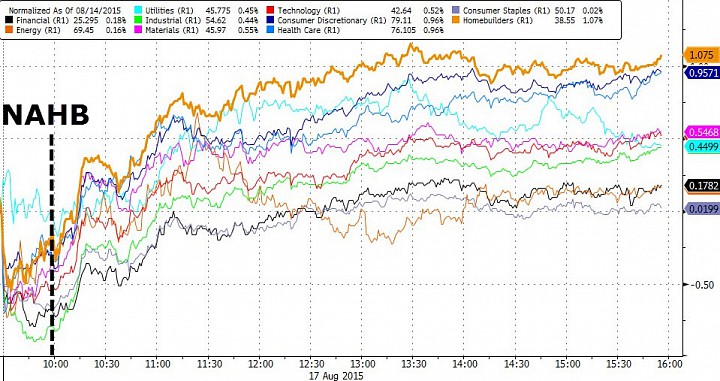 Energy stocks held onto gains in the face of surging credit risk and plunging oil prices...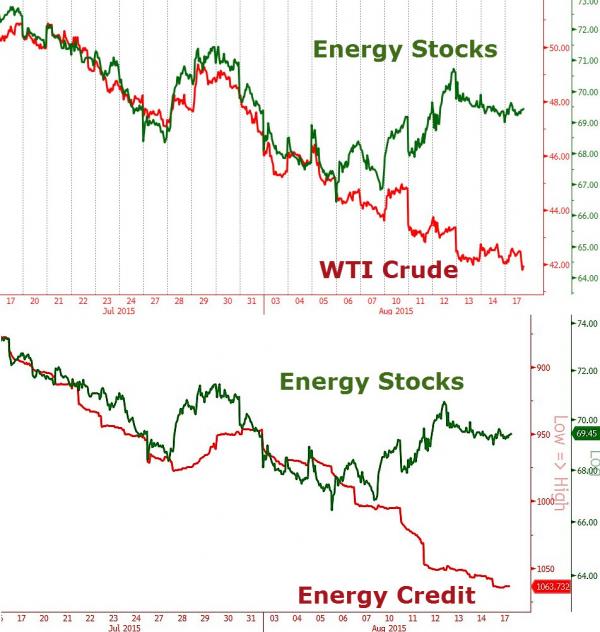 Financial stocks have had a good couple of days but we note that credit risk continues to tick wider (most notable among the moves is Goldman Sachs). While the moves are small in absolute terms, relative to stocks they suggest some conuterparty risk starting to bleed into banks (and most notably a decent leg wider after China's move)...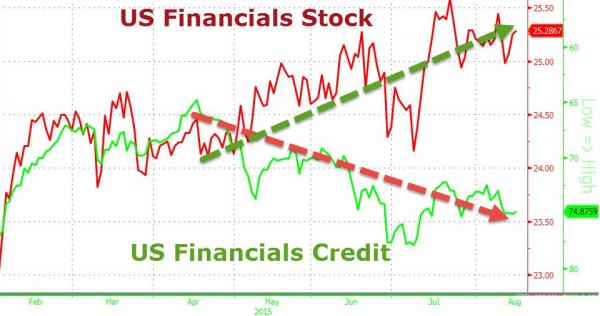 Another day, another collapse in VIX...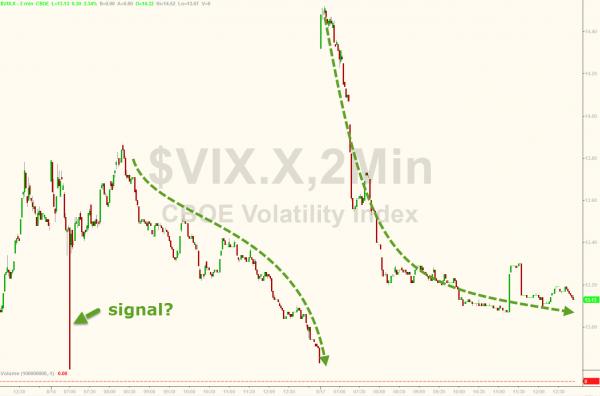 Bonds, stocks, and bullion were all higher on the day...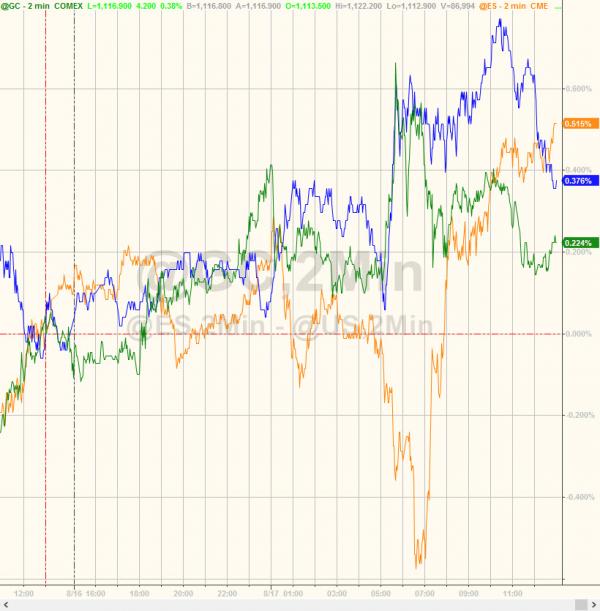 Credit markets were not as excited about the crappy data today as stocks...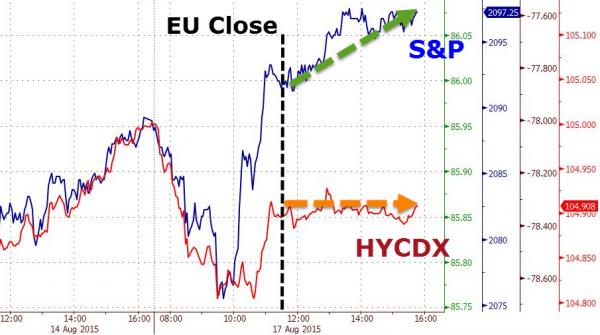 As HYG has now dumped into the close for the 4th day in a row...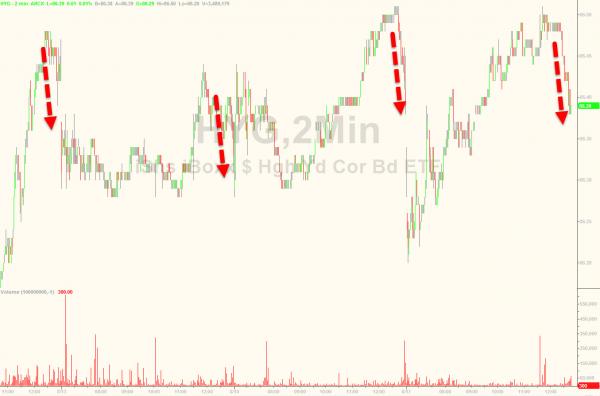 The Treasury Complex gagged lower in yield after the collapse in Empire Fed...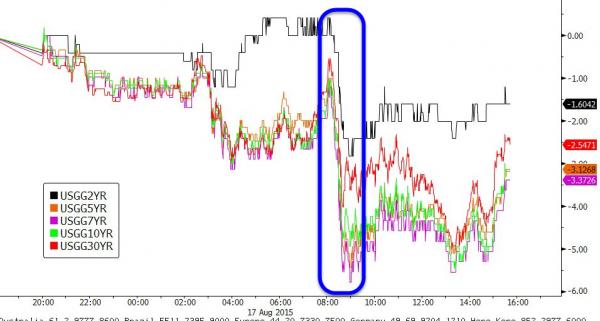 The US Dollar limped higher all daya with some volatility around the data...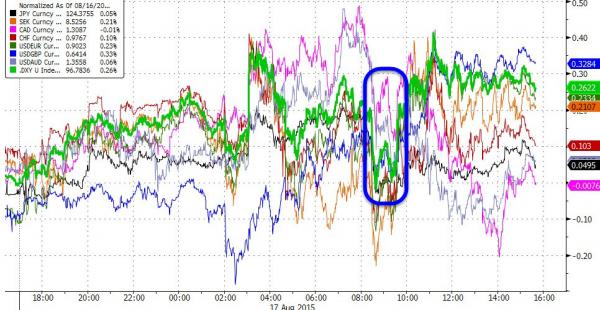 Crude & Copper were clubbed amid crazy volatility intraday as Gold and silver snapped higher after the data and held on to gains..
And the idiocy of the day would nt be complete without reference to crude oil's farcical moves today... all on no news whatsoever!!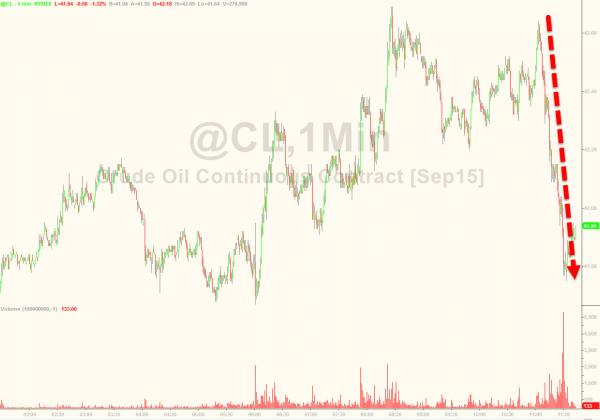 Charts: Bloomberg
Bonus Chart: Bloomberg IPO Index is having its worst year since 2011...