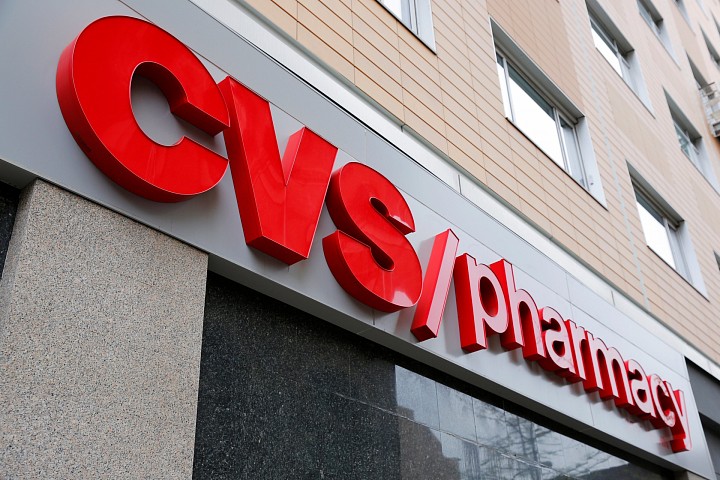 Many people think of CVS as a pharmacy and retail store, but its PBM Caremark produces an outsize share of its income. Insurers and employers contract with pharmacy-benefit managers (PBMs) to negotiate prices and formularies with drug companies. PBMs demand discounts and rebates from pharmaceutical companies to include their drugs on formularies. This arrangement has helped insurers drive down drug prices while they focus on their core business.
The middlemen bulked up to increase their leverage with drugmakers, so CVS, Express Scripts and UnitedHealth 's Optum control about 80% of the market. But since deals between drug companies and PBMs are opaque, insurers don't know how much savings are being passed onto them and customers. Friction has ensued.
After suing Express Scripts for overcharging it $3 billion annually, Anthem this month announced plans to launch its own PBM IngenioRx that will enable it to keep drug savings in house. No doubt Anthem noticed that Optum has been a cash cow for UnitedHealth, helping offset lower revenues from its employer and individual insurance business. UnitedHealth's earnings grew 26% during the third quarter.
Also recall that UnitedHealth abandoned almost all of the Obama Care exchanges this year following significant losses. Aetna is withdrawing from all exchanges next year, and Anthem has scaled back its ObamaCare marketplace footprints while both insurers look for other growth opportunities such as PBMs.
ObamaCare turned insurers into utilities by limiting profits and plan design. The insurers rolled over politically in the hope that subsidies would add customers to make up for lower margins, but that didn't pan out. Four of the five big public insurers then sought to combine (Anthem-Cigna and Humana-Aetna) to reduce administrative costs, but the Obama Justice Department blocked the mergers.
It's no surprise then that Aetna shareholders are cheering a potential hookup with CVS at reportedly more than $200 per share, a 15% premium over the insurer's closing price on Friday. CVS believes it can benefit as well by gaining Aetna's pool of 46.7 million customers whom it can steer to its pharmacies and walk-in MinuteClinics. Express Scripts's contract loss with Anthem caused its stock to tumble and exposed the fragility of the PBM model.
This health market disruption will increase with the entrance of Amazon, which has obtained wholesale pharmacy licenses in at least a dozen states. The online behemoth has bundled a variety of products and services including music, books and groceries into its Prime membership, which now totals 85 million—about four times Aetna's medical membership. Why not prescriptions too?
While mastering logistics and supply chains, Amazon has also used—some would say sometimes abused—its dominance to drive hard bargains with publishers and retailers that have resulted in lower prices and more choice. CVS figures that a merger with Aetna will give it more negotiating power to fight off Amazon.
All of this will attract government antitrust scrutiny, but these market dynamics are driven in part by government policy. When politicians mandate product design, control prices and restrict profits, companies will inevitably look for other business opportunities. Too bad the trustbusters can't first look to break up the monopoly creators in government.
More