U.S. gasoline inventories brim at two-decade seasonal high
Money managers add the most bearish crude bets in a year
Beware, oil bulls: Just as U.S. oil production sinks low enough to drain supplies, demand is about to fall off a cliff.
American gasoline consumption typically ebbs in August and September as vacationers return home, and refiners use that dip to shut for seasonal maintenance. Over the past five years, refiners' thirst for oil has dropped an average of 1.2 million barrels a day from July to October.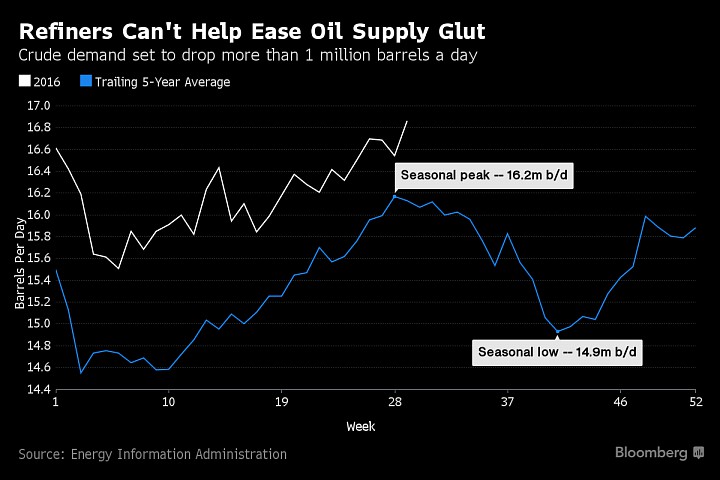 "People are looking ahead to the fall and are worried," said Michael Lynch, president of Strategic Energy & Economic Research in Winchester, Massachusetts. "There's more and more talk of prices going south of $40 and as a result people are going short."
Money managers added the most bets in a year on falling West Texas Intermediate crude prices during the week ended July 19, according to Commodity Futures Trading Commission data. That pulled their net-long position to the lowest since March. WTI dropped 4.6 percent to $44.65 a barrel in the report...
More