Today we got the ADP Non-Farm Employment Change data as well as the ISM Manufacturing PMI. 

ADP Employment Change:
September: 213K
Forecast: 207K
Previous: 202K (revised from 204K)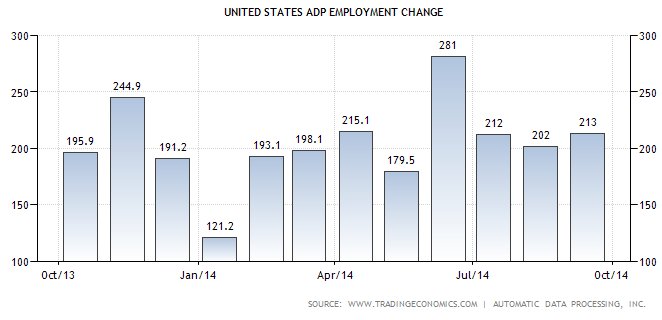 (source: tradingeconomics.com)

Jobs data is expected to have been resilient in September after a slight drop off in August. The ADP data point is really just a precursor to Friday's official Non-Farm Payroll Employment Change, to be released by the labor department. NFP fell to 142K in August, and is forecast to be 216K in September. The ADP jobs data does suggest that we should see a rebound in September.
ISM Manufacturing PMI
September: 56.6
Forecast: 58.6
Previous: 59.0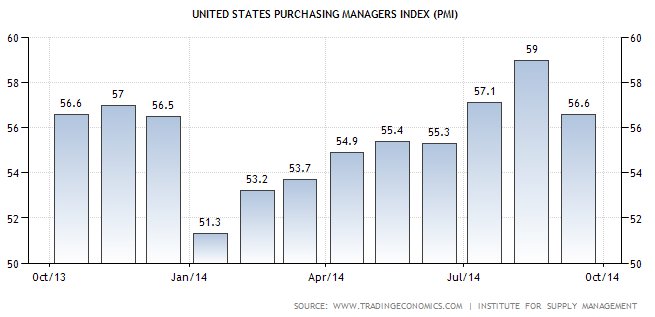 (source: tradingeconomics.com)

Manufacturing growth has been speeding up for most of the year expect in June. In September, we also saw a sharp slowdown from August's 59 print. Still business is picking up, and September's leveling off is not anything to be concerned about.