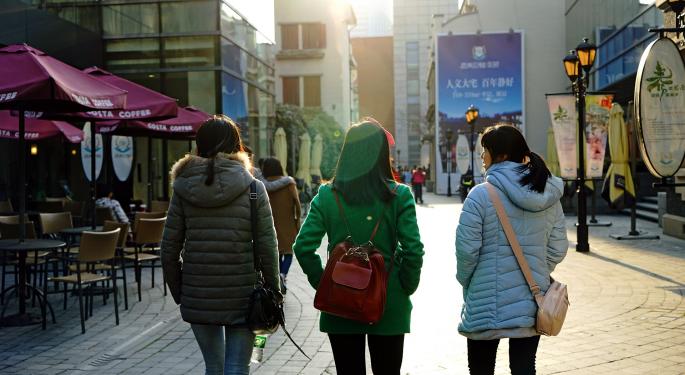 Shares of many U.S. listed companies that have entered into non-binding going private offers over the past year are trading lower on Thursday. For example, shares of Momo Inc (ADR) MOMO 11.25% were trading lower by more than 4 percent, as were shares of YY Inc (ADR) YY 8.95%. Other China-based companies saw smaller losses, such as 21Vianet Group Inc VNET 10.23% and E Commerce China Dangdang Inc (ADR) DANG 3.36%.
All of the previously mentioned companies have either received non-binding going-private offers or have reached definitive agreements to go private.
According to Geo Investing, a news report surfaced in Chinese media that has not been disseminated by western media sources. Geo Investing cited a report from Tencent Finance, which stated that there is a rumor that the China Securities Regulatory Commission will postpone the relisting of the "ChinaHybrids" that have been taken private or plan to go private.
"Specifically the article rumored that a relisting in China through buying a shell company, a restructuring process or IPO might be restrained," Geo Investing noted.
© 2016 Benzinga.com. Benzinga does not provide investment advice. All rights reserved.