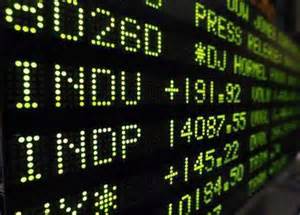 The stock market is rolling over once again. This time, it's the strengthening U.S. dollar that has investors petrified with fear. Investors are worrying that the strong U.S. dollar will continue to erode revenue and profits for the nation's biggest companies, many of which are in the technology sector. But looking past the fear, reveals many companies that are simply too profitable to be afraid of. They make mountains of cash flow, regardless of the state of the currency market.
Microsoft (MSFT), Intel (INTC), and Apple (AAPL) are just a few of the huge technology stocks that look too cheap to ignore right now. Microsoft generated $9.9 billion of free cash flow in the past two quarters combined, and now has $90 billion in cash and marketable securities on the books with only modest debt. Intel generated $10.3 billion of free cash flow in 2014. It paid $4.4 billion of dividends, meaning Intel maintains a very comfortable 42% free cash flow payout ratio. In addition, Intel bought back $10.7 billion of stock. Last but not least, Apple has a whopping $177 billion in cash and marketable investments on its balance sheet.
These 3 tech stocks generate tons of cash flow, have low debt, and pay shareholders solid dividends. This is a fantastic combination of qualities, meaning investors should keep these stocks on their watch lists.