McDonalds (NYSE:MCD) wasn't immune to the market sell-off earlier this month. Sure, it wasn't hammered as hard as high-flying growth stocks, but a 4% pullback on a stalwart like McDonalds is worth looking into. One of the great things about dividend paying cash cows like McDonald's after share prices decline is the their dividend yields go up, making them more enticing for income-seeking investors. Trading around $95, and with a dividend yield of 3.4%, is it a good time for income investors to buy McDonalds stock?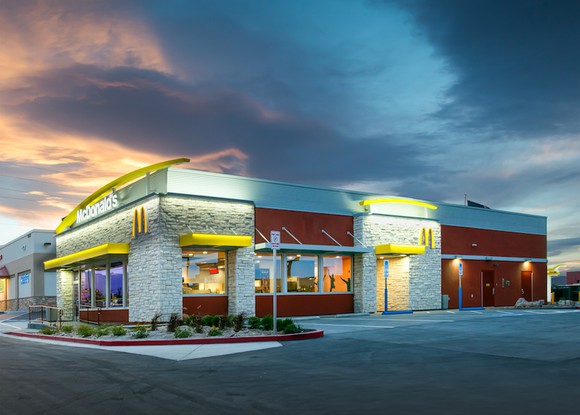 McDonald's dividend history
McDonald's is a familiar name in the income-investing world. And it should be. Since the company first paid a dividend in 1976, the company has raised its dividend every single year. Even recently, McDonald's dividend hikes have been meaningful. In 2012, 2013, and 2014, McDonald's increased its dividend by 10%, 5%, and 5% again, respectively.
But as can be seen by reviewing the McDonald's dividend increases in the past three years, the company has been less aggressive in these increases lately. There's a good reason for this. Its free cash flow, or operating cash flow less capital expenditures, has leveled off in recent years. Indeed, McDonald's free cash flow in the trailing 12 months of $4.3 billion is still below it's $4.4 billion in the free cash flow in 2011, when its free cash flow peaked. With free cash flow growth coming to a halt in recent years, it's no longer is easy for management to justify 10% annual increases in its dividend.
McDonald's...
More