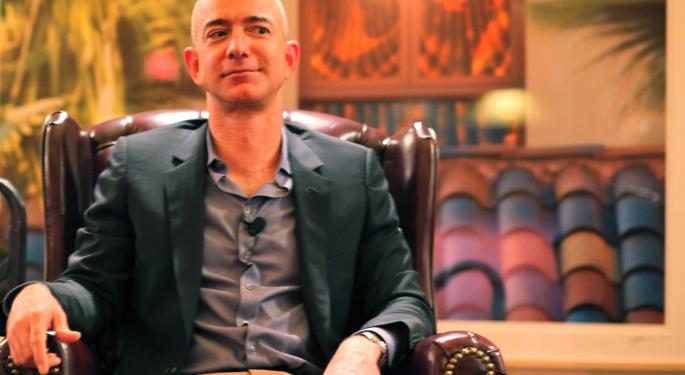 Amazon.com, Inc.  CEO Jeff Bezos wrote a letter to shareholders and defended the corporate culture that has been the target of various media reports over the past few years.
Bezos argued the corporate culture at Amazon may not necessarily be "the right one" but it is nevertheless distinctive. The executive pointed out his approach has yielded success in attracting "a large group of like-minded people" that "find our approach energizing and meaningful."
Bezos added his corporate culture embraces failure and Amazon is "the best place in the world to fail." He explained that failure and invention are "inseparable twins" and to "invent you have to experiment, and if you know in advance that it's going to work, it's not an experiment."
Related Link: How Amazon Gets AWS To $100+ Billion
"Most large organizations embrace the idea of invention, but are not willing to suffer the string of failed experiments necessary to get there," Bezos wrote. "Outsized returns often come from betting against conventional wisdom, and conventional wisdom is usually right."
Bezos cited Amazon's three "big winners," including AWS, Marketplace and Prime which helped turn Amazon into the company it is today. With that said, Bezos teased that the entire organization remains "hard at work" on finding a fourth "big winner."
Shares of Amazon were trading higher by around 0.30 percent early Wednesday morning.
Read more: http://www.benzinga.com/news/16/04/7808617/jeff-bezos-defends-amazons-corporate-culture-best-place-in-the-world-to-fail#ixzz453yHRff2