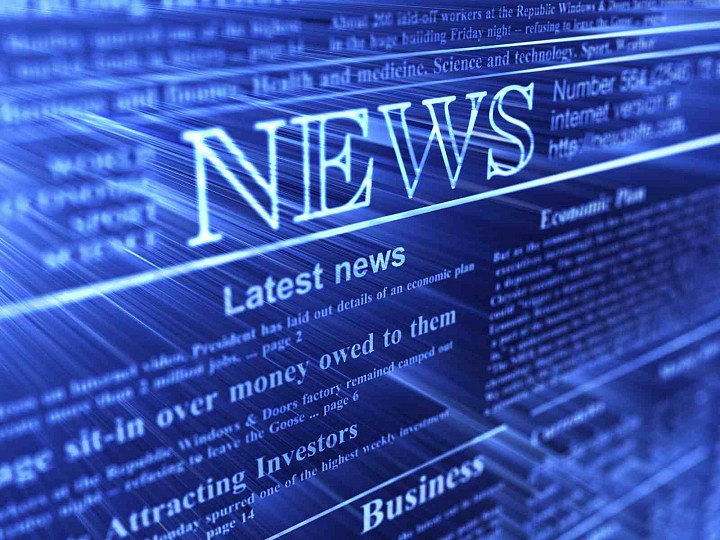 Today's Economic Calendar (EST):
9:45   Bloomberg Consumer Comfort Index
10:00   Pending Home Sales -- consensus up 1.0% for the month
10:30   EIA Natural Gas Inventory
11:00   EIA Petroleum Inventories
1:00   Results of $29B, 7-Year Note Auction
4:30   Money Supply
4:30   Fed Balance Sheet
M&A/Strategic Actions
Apple (AAPL) to Buy Beats Music, Beats Electronics for $3b
American Electric (AEP) May Decide on Sale of Power Plants This Year
ARM Holdings (ARMH) to Acquire Duolog Technologies; No Terms
Amsurg (AMSG) to Buy Sheridan Healthcare in Deal Valued at $2.35b
BlackBerry (BBRY) CEO Says No More Big Rounds of Job Cuts
Company News
BlackBerry (BRRY) CEO said he believes the company will be cash flow positive or breakeven end of fiscal year

AmSurg (AMSG) said it will acquire Sheridan Healthcare for $2.35B
Intercept Pharmaceuticals (ICPT) said the FDA granted fast track designation to obeticholic acid
Palo Alto Networks (PANW) reported better than expected Q3 results and announced a $175M settlement agreement with Juniper Networks (JNPR)
AT&T (T) and Uber announced a partnership to deliver Uber access to AT&T customers starting this summer
Infosys (INFY) Co-President B.G. Srinivas Resigns
Medtronic (MDT) to Pay $9.9m to Resolve Whistle-Blower Case
NetApp (NTAP) Says IBM Remains Partner for Portion of E-Series Systems
Oil Tanker Explodes Off Western Japan Coast, One Missing
Precision Drilling (PDS) Awarded New Middle East Build Rig
Russia, Belarus, Kazakhstan to Gradually Align Currency Policies
Sands (LVS) Could Finance Two, $8b Casino Resorts in Asia, CEO Adleson Says
StoneMor (STON), Archdiocese of Philadelphia in Cemetery Pact
Sears Canada Extends/Cuts Credit Facility, Cutting Undrawn Fees
Twitter CEO Says Exploring Alternative Experiences on Service: Showing Content Based on Relevance, More Focused on Engagement per Tweet
World News
Japan Retail Sales Fall at Record Pace After Sales-Tax Rise - Japan's retail sales dropped at the fastest pace in at least 14 years last month after the first consumption-tax increase since 1997 depressed consumer spending. Sales in April declined 13.7 percent from the previous month, the trade ministry reported today, more than the median forecast of an 11.7 percent decline in a Bloomberg News survey of 11 economists, reported Bloomberg.
Japan's Abe Says Tensions Over Situation in S. China Sea are Increasing, reported Bloomberg.
Two Ukrainian Helicopters Shot Down: AP, RT Report
China suggests U.S. may have fabricated evidence for cyberattacks, reported Reuters
U.S. economy contracts in first-quarter, but labor market firming - The U.S. economy contracted in the first quarter for the first time in three years as it buckled under the weight of a severe winter, but there are signs activity has since rebounded, reported Reuters.
Spain Q1 GDP +0.4% q/q vs preliminary +0.4%, reported Bloomberg.
PBoC drains CNY10B in liquidity via 28-day repos, reported Bloomberg.
Australia Q1 private capital expenditure (4.2%) q/q vs consensus (1.9%) and (5.2%) in Q4, reported Bloomberg.
The energy research group IHS has released a report stating the benefits of U.S. oil exports - Advantages include an added domestic investment of $750 billion, fuel prices lowered by 8 cents a gallon, and an added 394,000 jobs. Congress previously enacted a ban on exports after price shocks from the 1973 Arab oil embargo. With the possibility of Russia cutting its gas and oil supply to Europe, there is a greater focus on available U.S. energy, reported Bloomberg.