Tosoh Corporation, the giant Japanese petrochemical conglomerate, collapsed over 20% to below JPY800 shortly after the Japanese open, on volume eleven times average as traders scrambled to find out the catalyst. There was no news of course - just another flash-crash in a world of limited liquidity at the margin (where a small options-arb fund can drive the US equity market for a week).
Share trading was halted for 25 minutes and re-opened unchanged...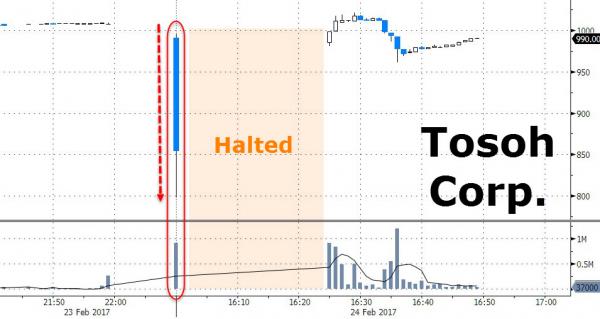 Bloomberg notes Tosoh was not available for comment but:
"Fat finger," says Mikey Hsia, trader at Sunrise Brokers in Hong Kong. "I think someone just put in the wrong order on the stock and is now having to cover. It's a technical error."

 

"That's what we're hearing," says Andrew Clarke, director of trading at Mirabaud Asia. "Very nasty for them."
However, one glance at the trading and ticks suggest maybe a large order started the ball rolling but the algos took over very quickly and ran billions in market cap off the company...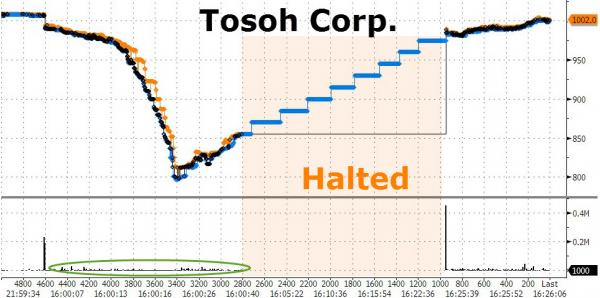 The drop erased the year's gains...