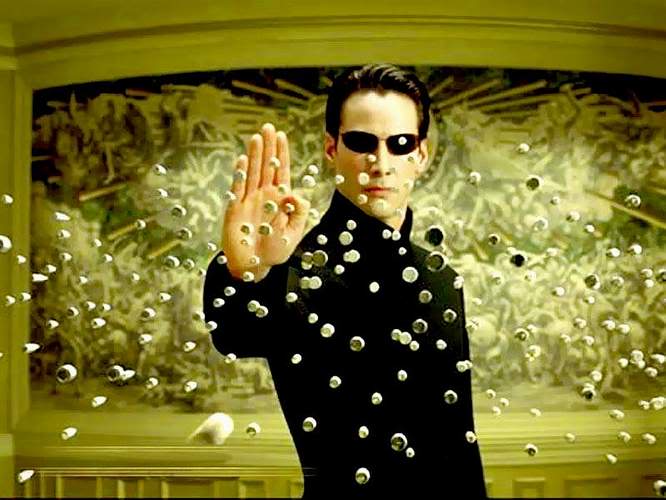 Investors don't want dreams. They want profit now. But some companies are spending big now anyway – giving up current profit – betting for a big payoff in the future.
There are 12 companies in the Standard & Poor's 500, including cruiseline Royal Caribbean Cruises (RCL), computer chipmaker Micron (MU) and networking gear maker Akamai Technologies (AKAM) that boosted capital spending by 40% or more in the past 12 months and spent at least 15% of revenue on capital expenditures, according to a USA TODAY analysis of data from S&P Capital IQ.
These are the big spenders. Keep in mind that the average company in the S&P 500 spent 9.6% of revenue on capital expenditures the past 12 months, excluding the companies that spent none.
Welcome to the latest tug of war between investors and companies this earnings season. There's a conflict between maximizing the bottom line to keep investors happy and spending on new plant and equipment to hopefully drive profit in the future. Tesla's CEO is the latest corporate leader to say he's willing to spend "staggering" amounts of money to invest in the future, at the expense of current profit.
Companies spending big on cap ex are paying the price now at the hands of investors. An equal-weighted custom index of the 12 big spenders on capital expenditures are down 6.5% over the past year, trailing the nearly 14% gain by the S&P 500 itself. That's not the kind of payoff investors are looking for.

Chart source: S&P Capital IQ, USA TODAY
Royal Carribbean Cruises is taking investment to a whole new level. The cruise operator has a fleet of 41 ships already and is building another six, according to S&P Capital IQ. That doesn't come cheap. The company has spent $1.8 billion on capital expenditures over the past 12 months, which is up 137% from the same period last year. That's a faster increase in capital spending than any other company in the S&P 500. It's a huge investment for the company, too, amounting to 22.4% of its revenue during the period. Investors, in this case, are applauding the investment and sending the shares higher.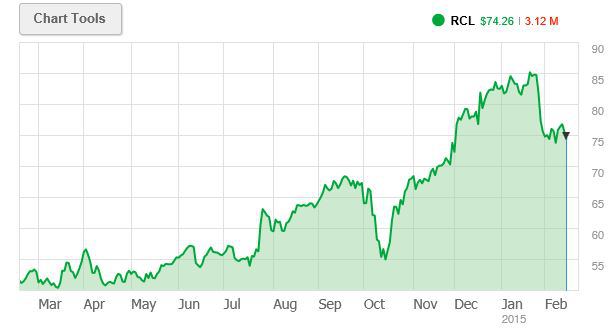 Tech is an industry were investors have come to expect big investments. But even there, investors question when investment starts looking like a corporate-funded science fair. Online advertising company Google continues to spend heavily as it looks to diversify from its heavy reliance on search ads. Search ad growth is slowing and looking more outdated as consumers turn to dedicated apps to find restaurants and products. Google poured nearly $11 billion into capital expenditures over the past 12 months, which is more than any other company among the 12. That's a big number even by Google-sized standards, accounting for 16.6% of its revenue.
But investors want to see profit growth – not gee-whiz toys — from Google. Shares have been struggling for months.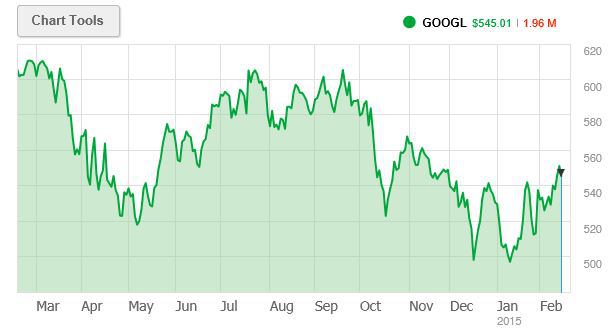 There's no question that some companies might need to reconsider their heavy spending on capital expenditures. The energy patch is a good example. A number of big energy companies have capital expenditure histories that might be difficult to justify with crude oil prices collapsing. EQT (EQT) for instance, spent $2.5 billion on capital expenditures the past 12 months. That's equal to how much the company brought in from revenue. Changes are already in the works. EQT announced earlier this month it was revising its capital spending plan to $2 billion, down from an earlier stated plan for $2.5 billion.
It's be interesting to see how many of these companies have the power to keep up their big spending plans. And whether investors will be tolerant of the spending with the hope that it might pan out later.
S&P 500 COMPANIES BOOSTING CAP. EX. 40% OR MORE PAST 12 MONTHS AND THAT SPEND 15% OR MORE OF REVENUE ON CAP. EX.
| | | | |
| --- | --- | --- | --- |
| Company | Ticker | Cap. Ex. growth % LTM | Cap. ex/Revenue TTM |
| Royal Caribbean | RCL | 137.2% | 22.4% |
| QEP Resources | QEP | 81.1% | 77.3% |
| Micron Tech. | MU | 79.7% | 15.7% |
| Devon Energy | DVN | 77.5% | 68.7% |
| CF Industries | CF | 71.6% | 38.1% |
| Akamai Tech. | AKAM | 69.5% | 16.2% |
| Freeport-McMoRan | FCX | 63.5% | 40.3% |
| Helmerich & Payne | HP | 61.8% | 30.4% |
| Nabors | NBR | 61.6% | 26.3% |
| Google | GOOGL | 48.9% | 16.6% |
| Transocean | RIG | 43.6% | 29.7% |
| EQT | EQT | 42% | 99.3% |
Sources: S&P Capital IQ, USA TODAY research
LTM= Last twelve months