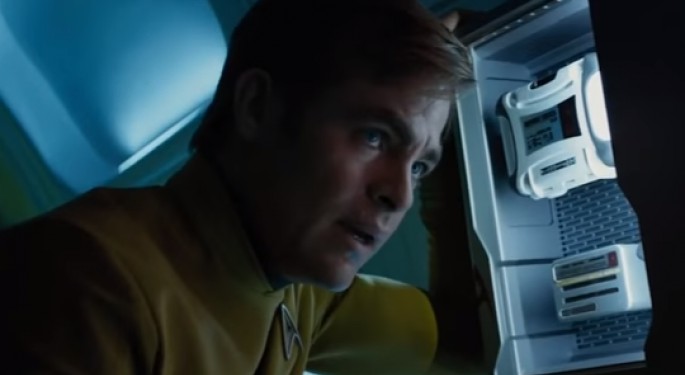 Almost every actor and Trekkie would dream about playing a role in the upcoming "Star Trek" movie. It seems like one particular, already famous Trekkie lucked out.
Amazon.com, Inc. AMZN 0.09% Founder, President and CEO Jeff Bezos (who also owns a private space travel company, Blue Origin) has been selected to perform a cameo in "Star Trek Beyond." According to the Associated Press, not only does Bezos appear listed in the third installment of the revived sci-fi franchise, but his appearance was also confirmed by producer J.J. Abrams and director Justin Lin in separate interviews conducted Friday.
Related Link: Quicken Loans & Paramount Team Up For Launch Of 'Star Trek Beyond'
According to Lin, Bezos was "awesome" and secure during the day of filming.
"It was like a president was visiting, you know? He had a big entourage! But it didn't matter because he was so into it. He had to wait around all day because it was one day we were shooting like three different scenes and, it was also credit to Jeff because ... he just nailed it every time."
© 2016 Benzinga.com. Benzinga does not provide investment advice. All rights reserved.