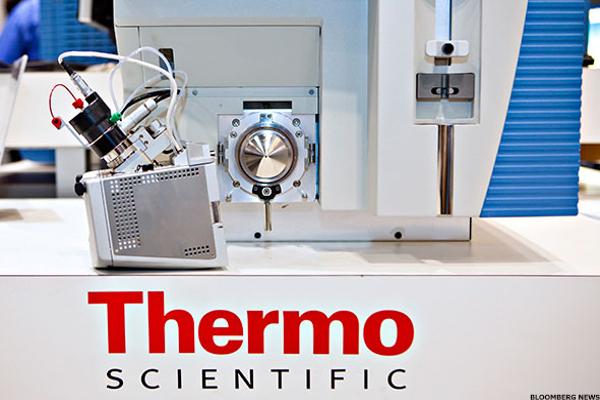 Thermo Fisher Scientific (TMO - Get Report) is buying Affymetrix (AFFX - Get Report) for $1.3 billion, and, despite paying a steep 20 times Ebitda for the business, the medical device maker still appears to be financially nimble to make more acquisitions, according to analysts.
"The nice part about this deal is that it gives them the flexibility with capital allocation to do more deals," said Matthew Mishan of KeyBanc Captial Markets in a phone interview. "In diagnostics, specifically, specialty diagnostics, they haven't done a deal. That's a higher-margin, higher-growth business they could look to expand."
Thermo announced Friday it had agreed to pay $1.3 billion, or $14 per share, for Santa Clara, Calif.-based Affymetrix, which provides genetic analysis of biological systems that help drug developers identify and understand disease mechanisms. The deal is Thermo's largest since it acquired Life Technologies Corp. for...
More