Following China's adoption of Nasdaq surveillance technology (to catch those malicious sellers), it appears 'Murica decided to borrow The National Team for the last 30 minutes of the day today.
We need stock higher, so dump VIX, ramp AAPL, and all is well.

As AAPL vol was crushed: a 5 vol crash in the last 30 minutes!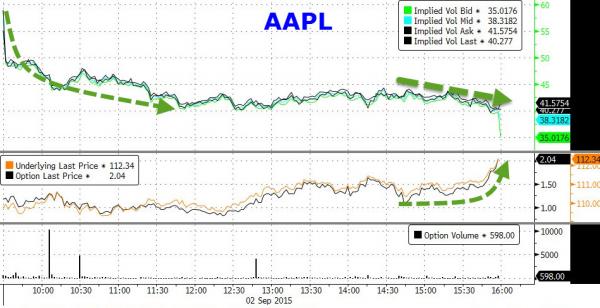 ... all to get The Nasdaq Green for 2015: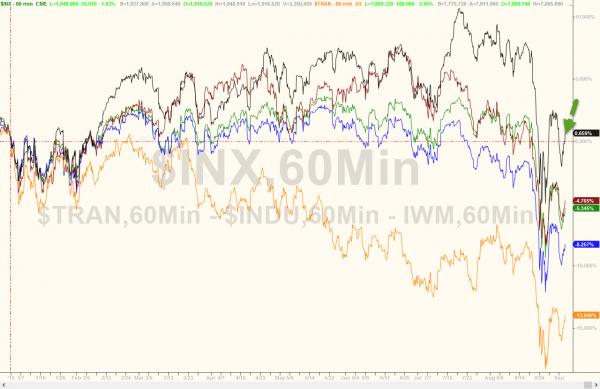 Open, daily manipulation - it's not only for the Chinese.