Fans of electric vehicles are currently waiting with baited breath for the release of the Tesla Model X. The Tesla Model X is a full-size crossover utility vehicle that has suffered from continual delays, but for which the first deliveries of the vehicle are expected to take place in September. Tesla CEO Elon Musk has frequently boasted about the capabilities of this vehicle, and it is probably the most hotly anticipated electric car in history.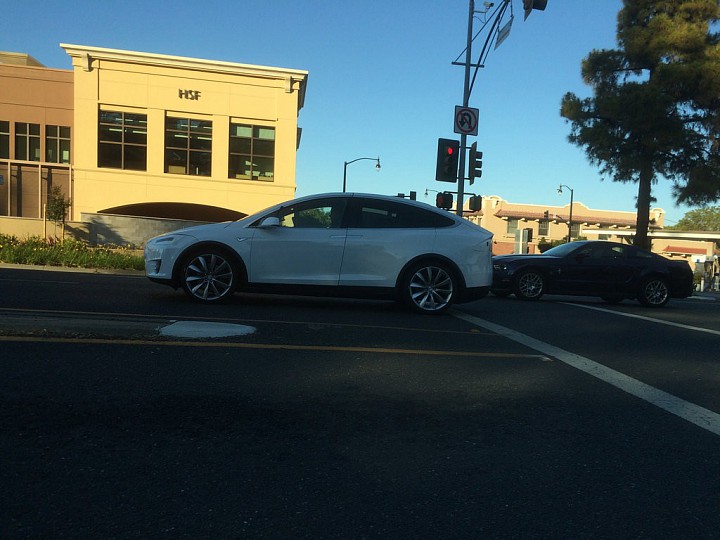 Tesla confirms September release date
With fans of Tesla having pre-ordered this vehicle in large numbers, any further delay would be a huge disappointment. So it is excellent news for consumers of the forthcoming Model X electric vehicle that Tesla has seemingly confirmed that it will, in fact, actually launch in September as intended.
It is perhaps a little generous to describe this 'as intended', as Tesla has perpetually pushed back the release date of the Model X before settling on next month. But in a letter to shareholders that was published on Wednesday, Tesla has confirmed that this vehicle will indeed launch in September. With only eight months to this purported release date it is surely far too late for Tesla to once again turn back on its schedule, so perhaps we can finally expect to see the Model X on the road next month.
According to the letter, Tesla is currently working on executing final engineering and testing work for the Model X. One shouldn't underestimate the amount of engineering and testing that goes into producing an such an electric vehicle, and Tesla is clearly ensuring that preparations for the release of this vehicle are fastidious.
Although the delay of the Model X has been extremely frustrating for fans of the electric car niche, it is perhaps understandable that Tesla is taking an attitude of...
More