Oil fell a second day after Iraq's oil exports approached a record high in April, adding barrels to a worldwide supply glut.
Futures declined as much as 1.1 percent in New York after dropping 0.2 percent Friday. Iraq, excluding sales from the Kurdistan Regional Government, shipped 3.36 million barrels a day last month, an oil ministry spokesman said by text message Sunday. Operations weren't affected on Sunday after protesters stormed parliament in Baghdad, threatening to paralyze the government of OPEC's second-largest producer.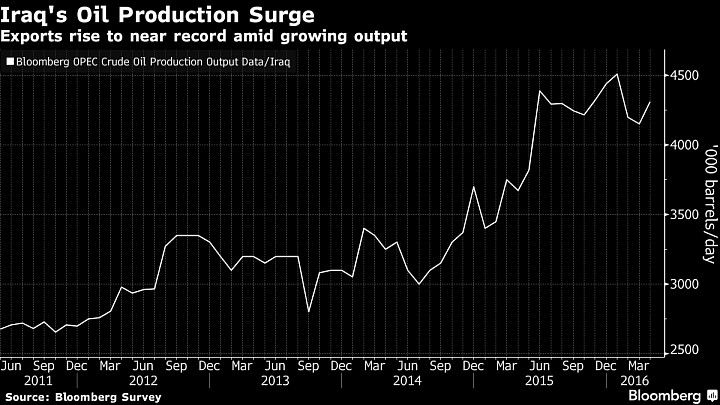 Oil has rebounded after slumping this year to the lowest since 2003 as U.S. production has slipped below 9 million barrels a...
More