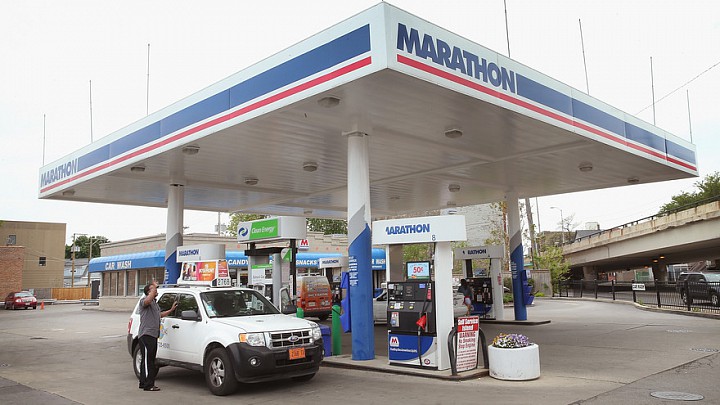 If anybody tells you we're running out of oil, don't tell that to Uncle Sam.
The U.S. is sitting on about 691 million barrels of oil in its Strategic Petroleum Reserve (SPR), and with oil prices close to a five-year low set in January, the U.S. is looking to buy even more, soliciting bids for 5 million barrels of oil, worth about $224 million at the closing price on Friday, March 13, of $44.84 on NYMEX.
The Department of Energy said it plans to buy sweet crude for delivery for its Freeport, Texas, site between June 1 and July 31 and perhaps as early as May, according to a federal website.
The SPR is composed of four giant underground oil fields in Texas and Louisiana, and it sits awaiting a call from the president, in case oil supplies are disrupted.
But if you think when gasoline prices go too high, we'll tap it, think again.
The first time the U.S. made a 911 call to the SPR was in January 1991 at the start of Operation Desert Storm. The second time came in 2005 after Hurricane Katrina damaged much of the Gulf Coast's oil refining and production capacity. The most recent event came in 2011 with the U.S.-led attack on Libya. The reserve, which was initiated by President Jimmy Carter in August 1980, is designed to protect the U.S. against a total loss of imported oil, particularly by the Organization of the Petroleum Exporting Countries, or OPEC. Two months after the Sept. 11, 2001 attacks, President George W. Bush ordered the Strategic Petroleum Reserve filled to near capacity of 700 million barrels. At the time of the order, the SPR contained about 545 million barrels.
Daniel Goldstein