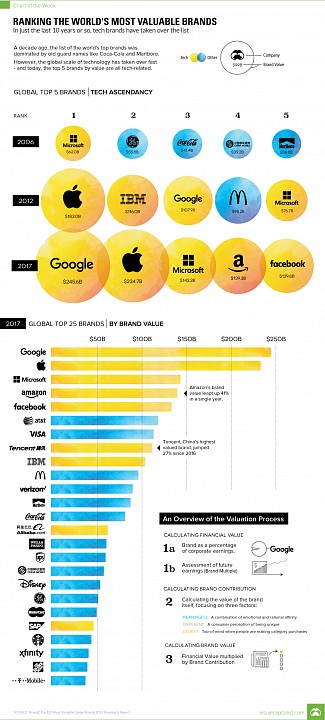 Tech has already conquered the stock market and the realm of digital advertising.
Now the technology sector also has a strangle hold on another measure: the value of consumer brands.
The massive scale and reach of tech companies has helped their brand values to skyrocket over the last decade. In fact, even just adding Google and Apple's most recent numbers together gives a figure that rivals the GDP of Sweden.
WHAT IS BRAND VALUE, ANYWAYS?
This data on the most valuable brands comes from the BrandZ Top 100 Global Brands report for 2017, which uses a...
More