Invest with Confidence. Are you a financial professional? Stay on top of your portfolio with Benzinga Pro's real-time newsfeed and alerts and never miss a headline again.
Don't miss the chance to try it FREE today.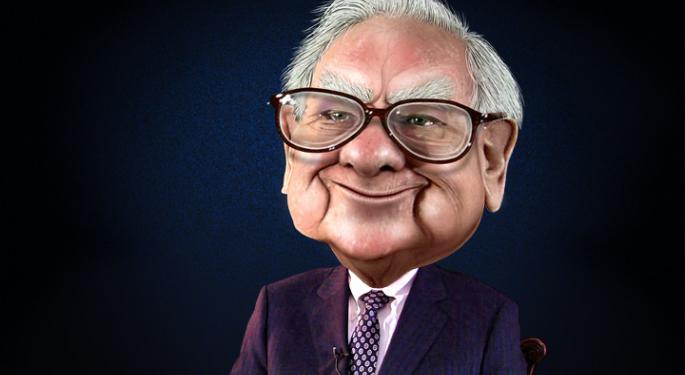 Speaking as a guest during CNBC's Squawk Box segment, Buffett expanded on comments he made earlier in the weekend during Berkshire Hathaway Inc. (NYSE: BRK-A) (NYSE: BRK-B)'s annual shareholder meeting.
"We're not going to out-Bezos Bezos," Buffet answered a question pertaining to the effect of online retail on more traditional brick and mortar stores.
Buffet told CNBC Bezos is the top business mind in online retail and it might be impossible for his Berkshire Hathaway to compete against the company in the retail space.
"Jeff has shown amazing talent in figuring out how to please customers and in a very short time," Buffett said.
Buffett went on to compare Bezos to FedEx Corporation FDX 1.53%'s founder Fred Smith. He noted that both executives have taken a "fairly ordinary thing" and turned a business idea into an empire.
He expanded that Smith brought together airplanes, delivery trucks and other "components that were known to everyone" to create a delivering empire.
"In a sense, Bezos has done the same thing," Buffett continued. "He's taking things that you and I were buying before and he's figured out a way to make us happier buying those products either by fast delivery or prices."
"And that's remarkable when you think about it," he emphasized.
© 2016 Benzinga.com. Benzinga does not provide investment advice. All rights reserved.