Only one clip possible really...
Before we start, we want to note the major convergence of technical signals that is occurring in S&P 500 cash market... (Fibonacci Time and Price extensions, downtrend resistance, and 100-day moving-average resistance)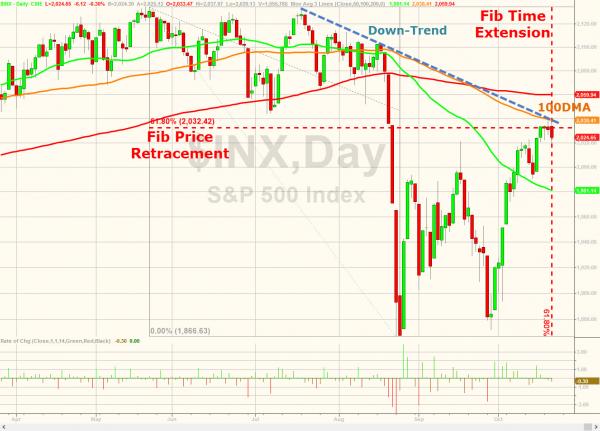 Source: @NautilusCap via @Not_Jim_Cramer
*  *  *
Of course, the story of the day was the evisceration of Valeant...*ACKMAN SAYS HE HASN'T SOLD A SHARE OF VALEANT.. but the bounce died when they issued a 2nd statement via CNBC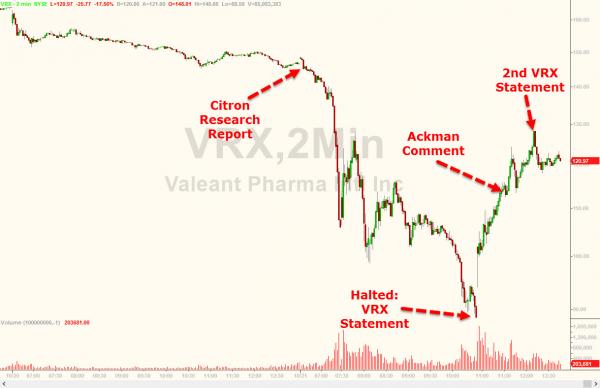 Which weighed on Biotechs...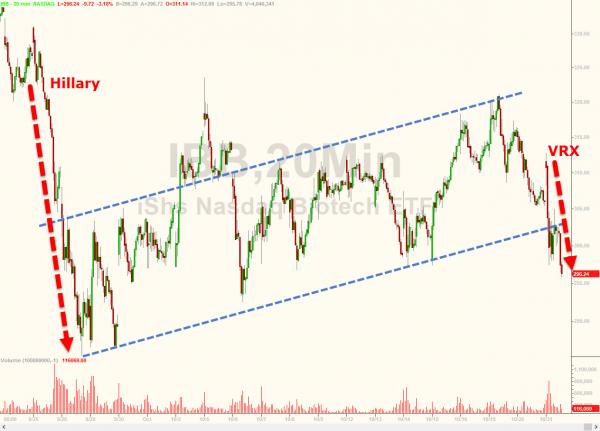 And dragged Nasdaq lower on the day...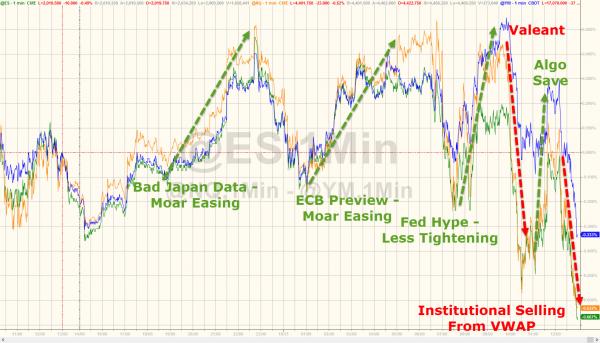 As Algos bounced The Dow back to unchanged but were unable to hold it..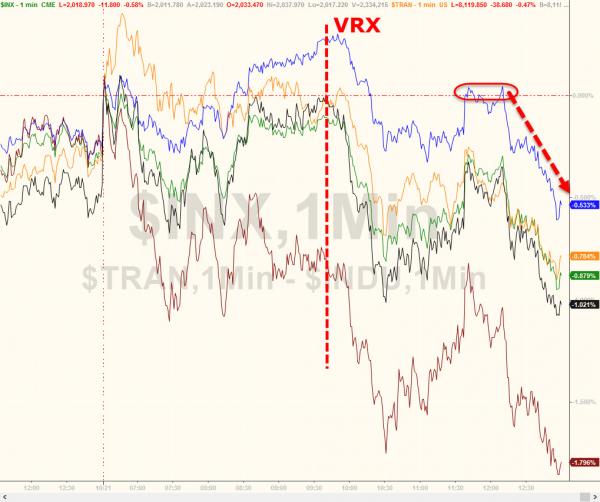 Quite a day for Stocks - Dow ~700 points of swing...2 words - Gamma bitches!!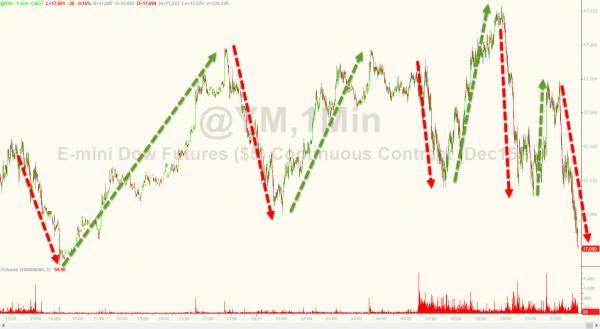 Don't say we didn't warn you... (via Mr.Gartman)
We are still of the opinion that the "bear market" that began in late May ran its course, when stocks at their worst were down just a bit more than 19%. We look for stock prices still to move higher, and to finish the year higher, but likely not materially so. As such, we are buyers of any intra-and inter day weakness on balance for that is what one is to do in a bull market."
But note every ramp in S&P Futs stalled at VWAP as institutional sell orders were filled...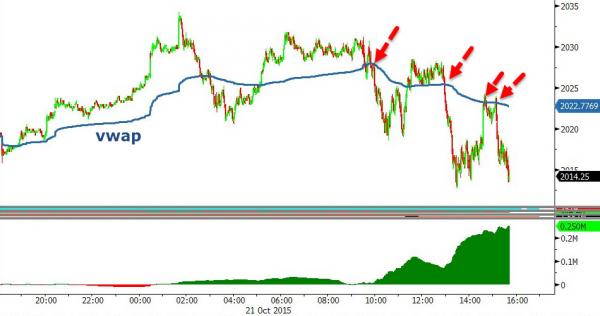 As VXX was "used" and "abused" to creats every turn...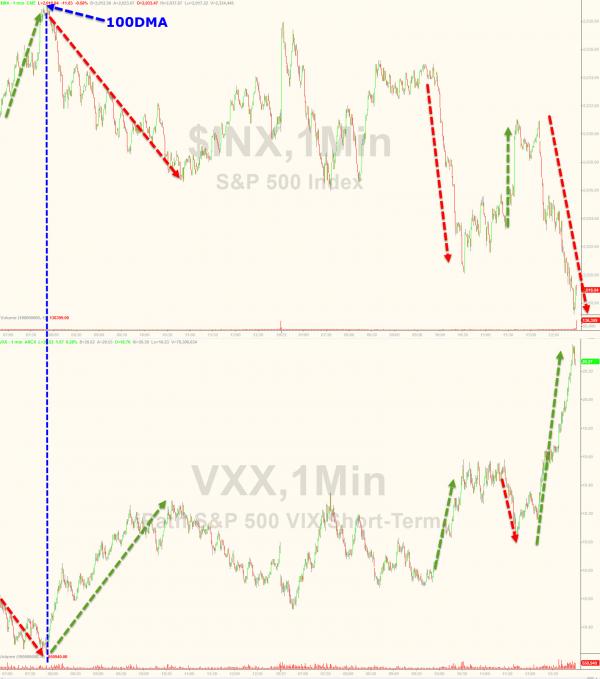 The Dow clung to unchanged on the week but Small Caps, Nasdaq, and S&P all turned red...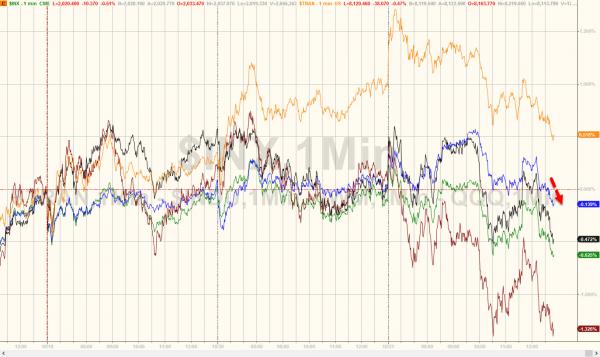 VXX had its best day in a week...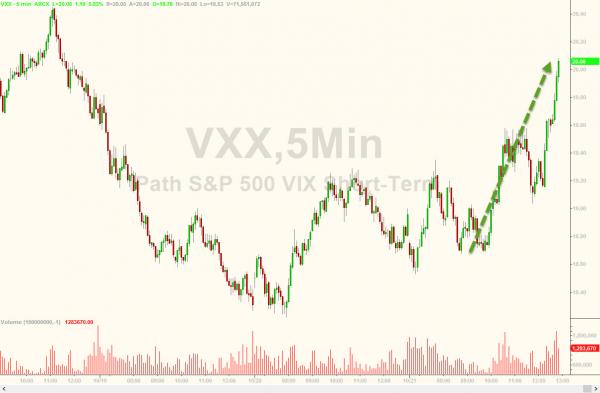 Ferrari was a "flop"...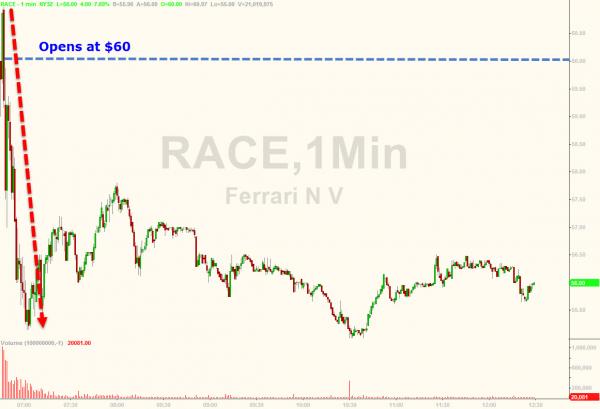 Treasury yields plunged all day...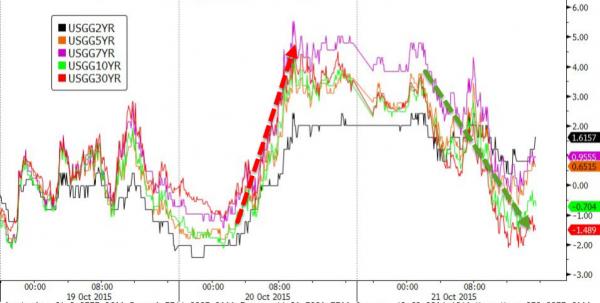 As Stocks tried twice to decouple and failed...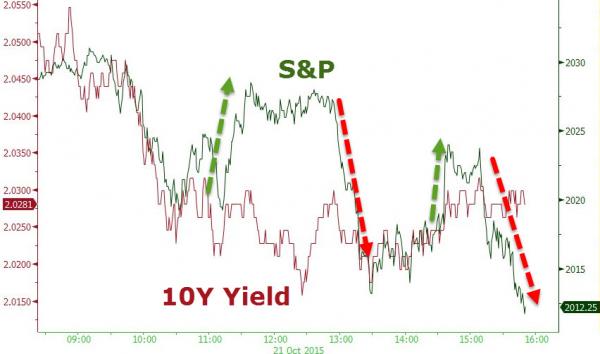 The USDollar rose notably on the day,  thanks to CAD weakness (no rate move) and JPY 120 Tractor...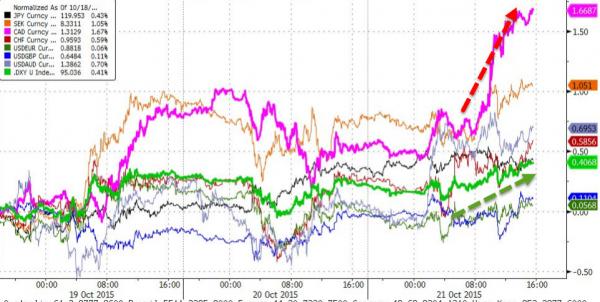 Commodities all lost ground on the day (as The USD rose) but crude was worst, even with its crazy bounces..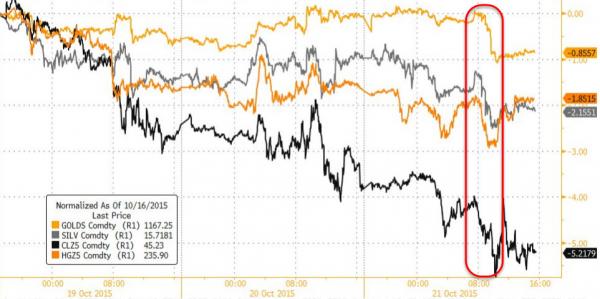 Which slammed Crude to its lowest in a month...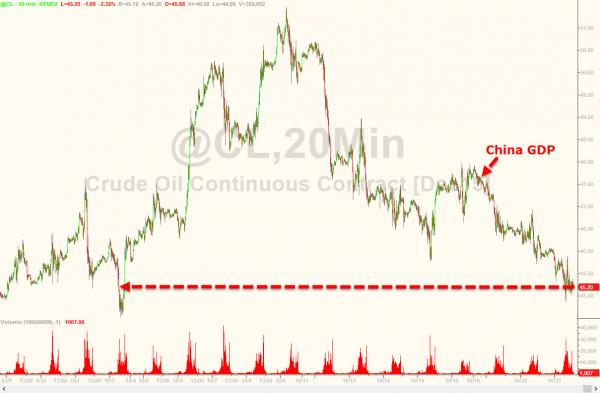 Charts: Bloomberg
Bons Chart: Another Recession Indicator...
CAT down 25% YOY = Recession? pic.twitter.com/lq1MKSJn7T

— Not Jim Cramer (@Not_Jim_Cramer)

https://twitter.com/Not_Jim_Cramer/status/656841349304463360