No catalyzing event - China CPI modestly hotter than expected and Aussie confidence weak - but FX markets are fast in the Asia session with USDJPY surging above 122.00 for the first time since July 2007 and EURUSD dropping below 1.08 as USD strength dominates (up 1.65% from payrolls). Japanese stocks have decoupled from USDJPY's rally and are down notably and despite the USD strength,  WTI crude has jumped (perhaps on news of Iraqi forces taking back an oil field near Tikrit). Gold is falling as Offshore Renminbi weakens. All in all - markets are turmoiling for no good reason...
The USD Index continues to surge (up 1.65% from the jobs print) with a jerk higher at 2300ET...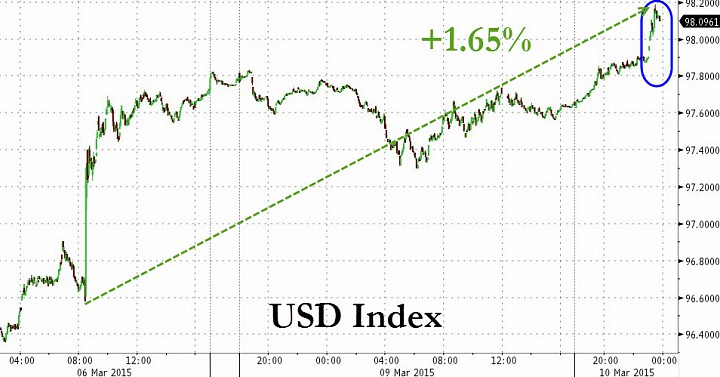 Which rippled through every market...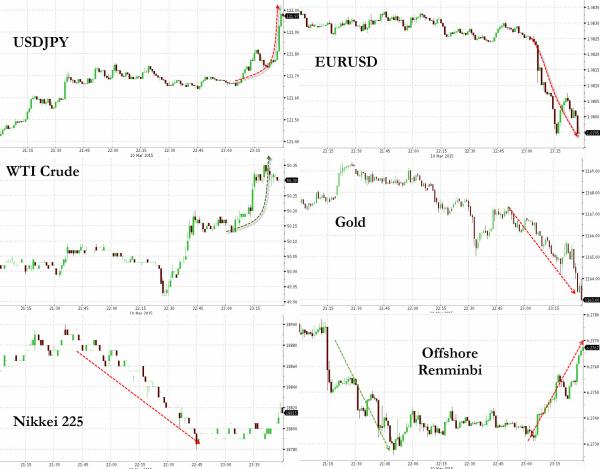 and decoupled JPY and NKY...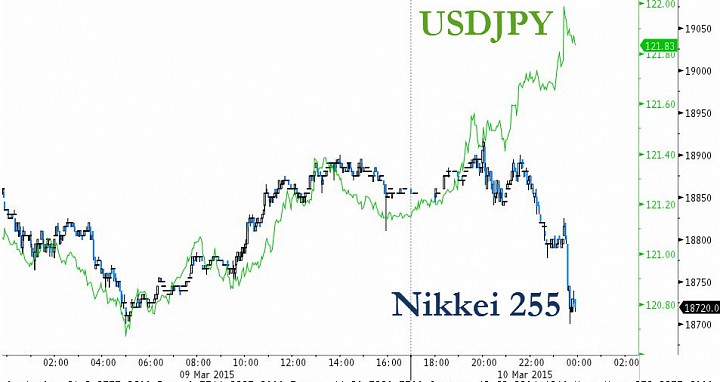 Of course -what really matters is S&P Futures... which have barely budged - drifting 3 poiunts lower from the cash close...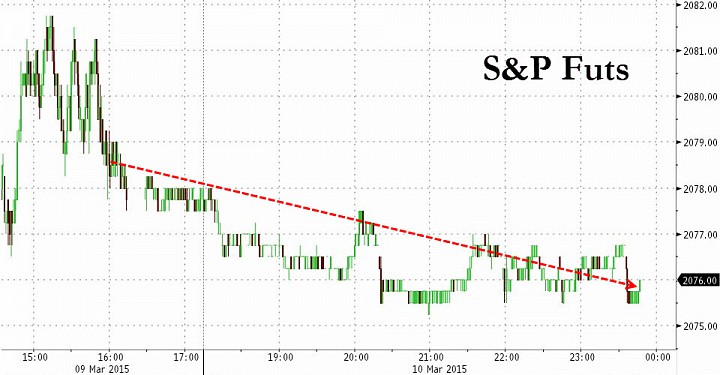 Charts: Bloomberg