Walt Disney Co. stock has been the biggest laggard on the dow 30 so far in 2016.
The stock, supported by strong fundamentals, is currently trading at extremely attractive valuation levels.
Is it time to buy into the stock?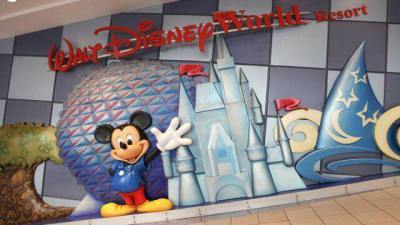 Walt Disney Co. (NYSE:DIS) stock is the biggest laggard among the Dow 30 stocks in the year-to-date. The entertainment giant's stock price is down by 12.05% in the year-to-date and has underperformed the Dow Jones Industrial Average (INDX:INDU) by nearly 16% (as on Sep 9 close). If the stock continues along its current trajectory, the Walt Disney Co. stock is set to become the worst performer among the DOW component stocks. This will be a first, since the introduction of the stock into the index, way back in 1991.
Given the current trajectory of the stock, it will be a brave call for any investors to buy into the Walt Disney stock. A buy into this fall would be a contrarian move for sure, but does it qualify as a smart one too? Does the Walt Disney stock present a good buy for the contrarian investor? Let's understand this by looking at the fundamentals and charts.
ESPN performance
A popular topic of debate, among investors and analysts alike, has been the performance of Disney's ESPN division. Such has been the magnitude of worries at ESPN that it has drowned out the strong performance of the other divisions of the company. However, the company has made a few moves which will make sure to offset the worries around ESPN.
The Walt Disney Co. recently acquired a 33% stake in BAMTech, an online streaming service. Quoting Robert A. Iger, Chairman and CEO of Walt Disney Co, from the Q3 2016 earnings call:
We're acquiring a 33% stake in BAM Tech, the industry leader in video streaming, data analytics and commerce management. We have the option to acquire majority ownership in the future, and through this investment, we plan to launch a new direct-to-consumer ESPN-branded, multi-sports subscription streaming...
More