The EUR/USD has been bearish rallying to 1.1711 in August. That dramatic rise has been followed by an almost as impressive drive to the downside. But as we see in the daily chart, the market is NOT bearish, but rather neutral and possibility even a tad bullish in the short to medium-term 

EUR/USD Daily Chart 9/8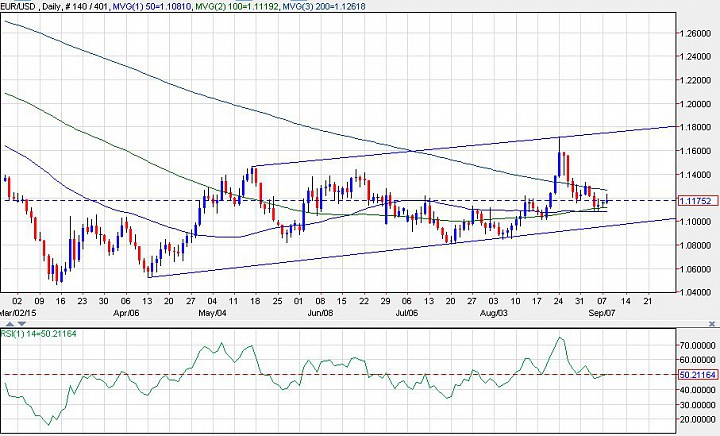 (click to enlarge) 

Now, when we invoke the long-term mode, we should be bearish on the EUR/USD. The medium-term mode since mid-March could simply be a consolidation/correction against a decline from around 1.40 in 2014 down to about 1.0500 in 2015. Perhaps, there is still further downside risk towards the parity (1.00) level? The weekly chart surely suggests the downside risk. 

EUR/USD Weekly Chart 9/8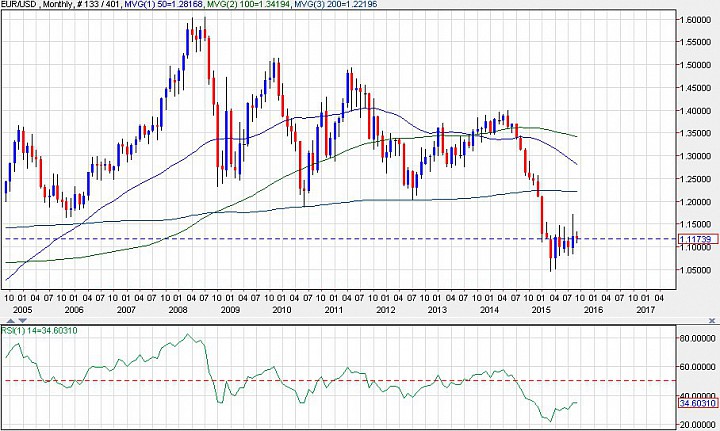 (click to enlarge)

Now, let's leave the outlooks in the medium to long term, and assess the technical clues in the short-term.

EUR/USD 1H Chart 9/8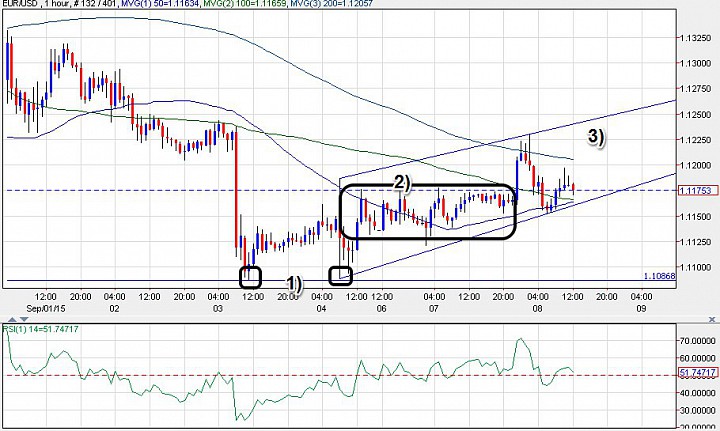 (click to enlarge)
The 1H EUR/USD chart shows a bearish mode at least from early September. But since last week, after cracking 1.11, EUR/USD has been consolidating. The consolidation structure has been evolving. 
1) First there was a double bottom type structure.
2) Then after a NFP-induced whiplash, the EUR/USD consolidated again with resistance around 1.1175-80.
3) A push above the 1.1180 area continued the bullish correction mode. After retreating from 1.1225, the consolidation structure since Friday is turning out to be a rising flag pattern.

Today, a break below 1.1150 low at least puts the 1.11 and the 1.1087 low in sight with risk of continuing lower. The 1.10-1.1015 area is the next support to look for below 1.1087.