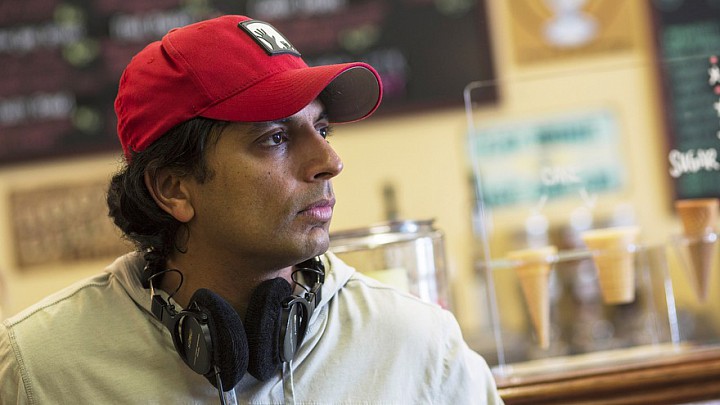 Acclaimed director M. Night Shymalan has a new thriller flick making its debut this weekend, and it really works, says BoxOffice chief analyst Phil Contrino.
"The Visit," from Comcast Corp.'s CMCSA, -0.39% Universal Studios, serves as Shyamalan's silver-screen return to the genre that earned him two Oscar nods for "The Sixth Sense" in 1999. "The Visit" follows a brother and sister during a disturbing trip to spend time with their grandparents. The film, which Variety's Geoff Berkshire said is "heavier on comic relief (most of it intentional) than genuine scares," drew $1 million in early showings on Thursday.
"The big story this weekend will be 'The Visit,' and how it performs," Contrino said. "This movie really works, and I think the word will travel fast. The twist especially works. You have to remember, the twists are what [Shyamalan] used to be really good at — [in] movies like 'The Sixth Sense' and 'Unbreakable.' "
The $5 million production budget for "The Visit" is significantly lower than those of Shyamalan's more recent films, "After Earth" ($130 million) and "The Last Airbender" ($150 million), both of which were critical duds. Contrino and BoxOffice expect "The Visit" to garner $17.2 million this weekend.
The film will likely go head-to-head with another weekend newcomer, "The Perfect Guy," from Sony Pictures Entertainment SNE, +0.62% Fandango's "Fanticipation" meter, which measures online and mobile traffic, social-media buzz and advance ticket sales, has a 78-point reading for "The Perfect Guy," topping "The...
More