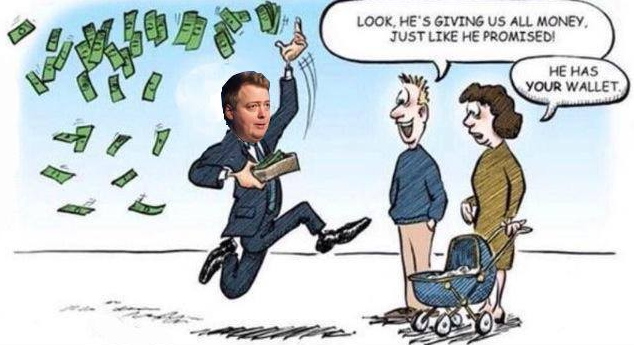 Quantitative easing, or QE, is a monetary policy program designed to expand the money supply in an economy to fight against deflationary pressure and create a wealth effect by raising asset prices. In the U.S., the Federal Reserve has taken to the purchase of government bonds and mortgage-back securities to the tune of $4.4 trillion since the end of the financial crisis. In the EU, the ECB has gone even further by buying corporate bonds. Japan, which has lately been seeing as much negative growth as positive growth, has gone even further than the ECB by purchasing ETF's.
If global economic growth continues to stall, will central banks continuing going up the risk scale? Is it feasible that the EU, BOE, and BOJ will begin buying stocks in vast quantities as the supply of safer assets diminishes? World equities markets offer a deep pool of assets on which to draw, comprising over $60 trillion in total market cap according to World Bank data. The BOJ and Swiss National Bank already purchase stocks, but has not had traction in the EU and from the U.S. Fed (it's barred from doing so).
I believe the U.S. equities market is already a good 20% overvalued, but if stocks were integrated into any government's QE program in a larger scale, the overvaluation scenario could become much worse, bidding up prices across all markets.
Moreover, QE hasn't been effective in solving the problem at hand, which is lagging economic growth. It is designed to set the right kind of environment, but the economy really hasn't responded to the "print to prosperity" initiatives. Should inflation spike in the future, could central banks reliably unwind these positions without tanking the market?