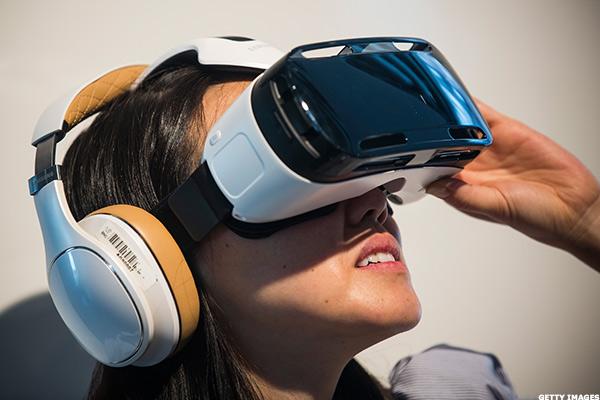 After decades of fits and starts, virtual reality is finally ready for prime time-and it could deliver strong growth for investors who get in now.
A May report from investment bank Piper Jaffray called virtual reality and augmented reality (more on the difference between the two a little further on) "the next mega tech themes through 2030." But patience is key: "We liken the state of virtual and augmented reality today as similar to the state of mobile phones 15 years ago," wrote Piper's analysts.
For most people, VR is just another way of playing video games, but it has big potential in many other areas.
STOCKS TO BUY: TheStreet's Stocks Under $10 has identified a handful of stocks with serious upside potential. See them FREE for 14-days.
One of those is health care: right now, for example, psychiatrists at the University of Louisville are using virtual reality headsets to put phobic patients in the situations that frighten them-think fear of flying or public speaking-but in a controlled way, helping them overcome their anxiety.
Must Read: Video Ads, Instagram Seen As Next $1B Businesses For Facebook
Looking Up
So how big of a market could we talking about here?
Because VR is essentially at a...
More