NASDAQ just resumes at 3:25PM (EST)!
Traders have been waiting nervously for the NASDAQ to resume. All traffic through Nasdaq, including high-profile companies such as Google, Apple, Microsoft, and Facebook stopped at 12:14 p.m. (over 3 hours) due to a technical problem.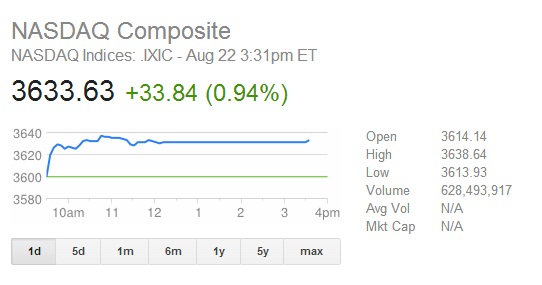 Look at how the market reacts to the Nasdaq stock (NDAQ):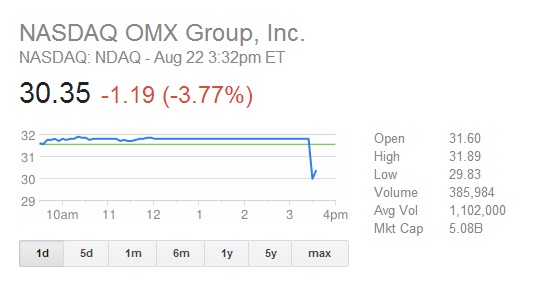 We're still waiting to hear from
NASDAQ about the cause of the problem in details. Another big day to remember in trading!