The market's message to The Fed...
Rate hike hopes from Friday were rapidly unwound today in Fed Funds Futures...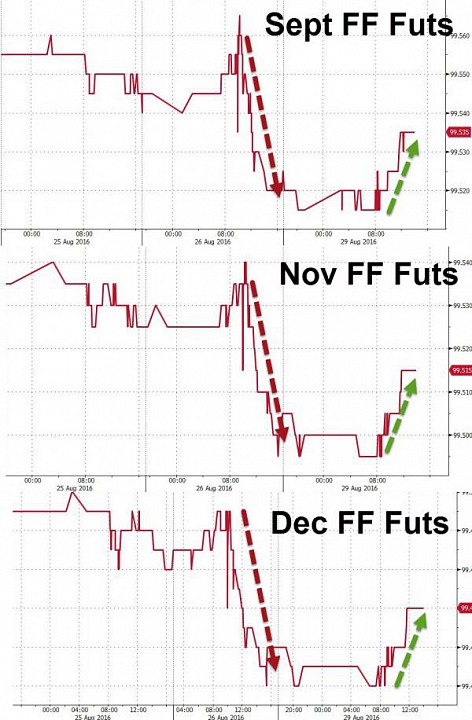 Volume for this ramp was a fraction of the volume during Friday's dump...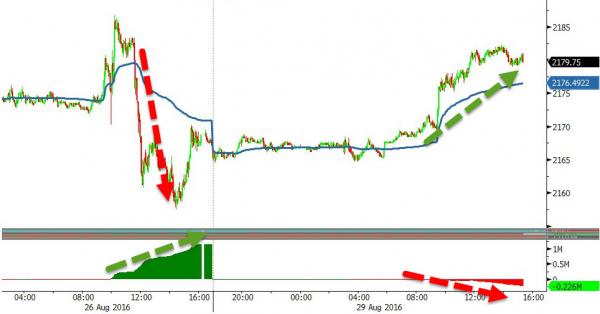 On the day, equities were all higher...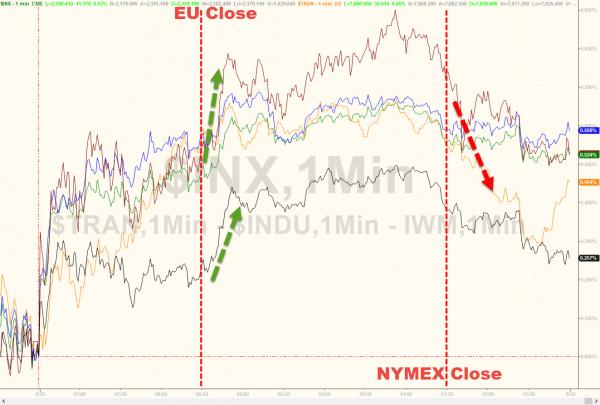 But rolled from the Fischer cliff...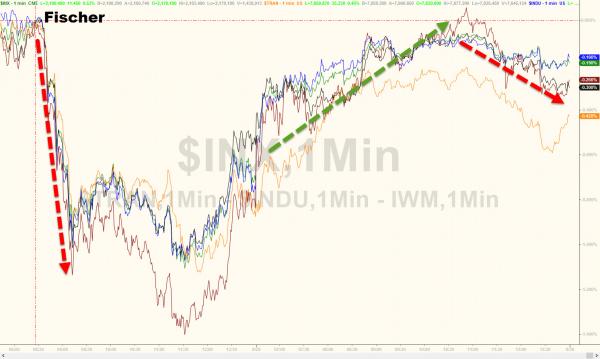 Note that from Yellen's statement, stocks managed to get green...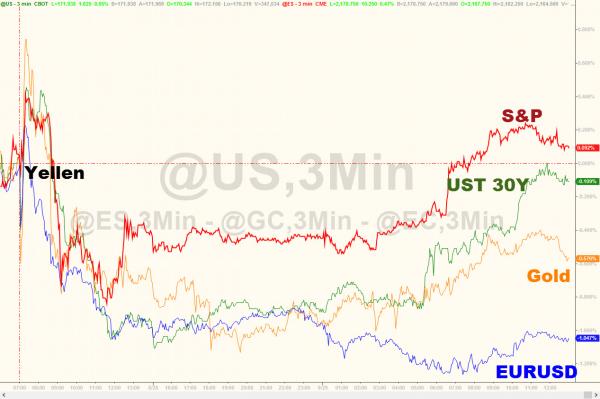 VIX tested up to 14.5 overnight but was pressured down a 12 handle briefly to get us back to Fischer...
More