Healthcare real estate investment trusts (REITs) are a great way to profit from baby boomer generation retirees and increased health care spending. They also offer high dividend yields. They're among the best growth-and-income plays.
In a toss-up between two of the leading healthcare ETFs, the $27.4-billion Welltower (HCN) and the $18.34-billion HCP (HCP) , Welltower is the better stock. Both stocks rose slightly in Wednesday trading.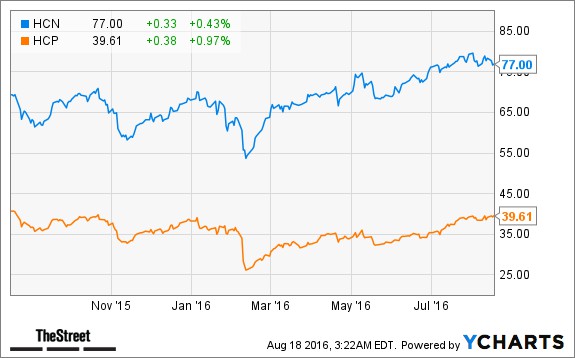 HCP's latest earnings...
More