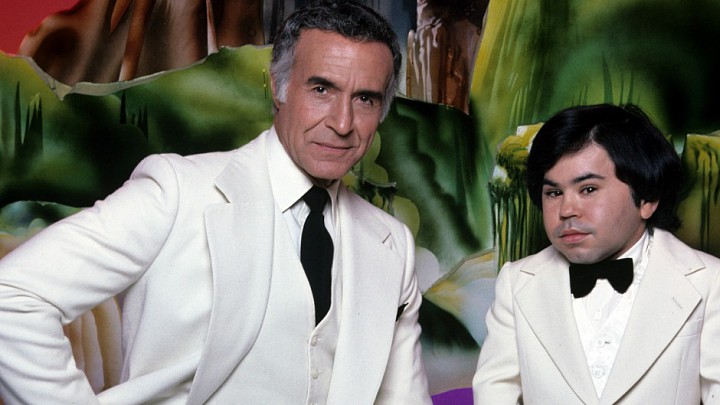 "Don't like my energy sector numbers? Then next time don't come to tinseltown for serious analytics..." (© ABC TV)
I was noodling around zerohedge.com after posting my article this morning about the February BLS jobs report, which is clearly a report filled with numbers sculpted to serve a larger picture of fiscal policy .  .  .  dollar strength, interest rate adjustments (June anyone?) and more. 
ZH raised what constitutes proof positive that the engineering of the numbers is sitting right out there for all to see: the fact that the job losses in the energy sector have been grossly under-reported. The Bureau stated that the number of jobs lost in the energy sector for the month of February was a paltry 1.1 thousand. That's right-- for all of February, the United States oil and peripheries lost a mere eleven hundred jobs.
Finish laughing yet?
Now come on, people... that is simply off the charts bananas absurd ridiculous crazy beaucoup nuts. 
We know this is patently absurd owing to the Challenger report which(which ZH rightfully points out) just was released yesterday, which stated very clearly that the energy sector for the month of February reported a loss of over 16,000 jobs. You can read the full Challenger report here. Challenger also reported, incidentally, the fact that "oil prices" are the number one tickler of job losses for the first two months of 2015. For the two month period, it constituted a trigger for 38% of all jobs lost.
This is a massaging of numbers on the part of the BLS that is outright wacky-- 1100 jobs lost for the month of February in the oil business. Sheesh.
Putting this together with the giant sized dose of folks exiting participation in the labor pool, and the reality is at such a divergence with what is sitting in the BLS pdf linked above, they really have very little to do with one another. The report is gold lame and the reality is coarse dirty linen. 
Welcome to Fantasy Island. Tattoo, take the guests to their bungalow. I'd like to discuss some interest rates with them.
Preston Clive
3/6/2015***