I have been bullish on the GBP/USD. I still think it will challenge 1.70. 
However, in the short-term, since last week, GBP/USD has been consolidating with a bearish tilt.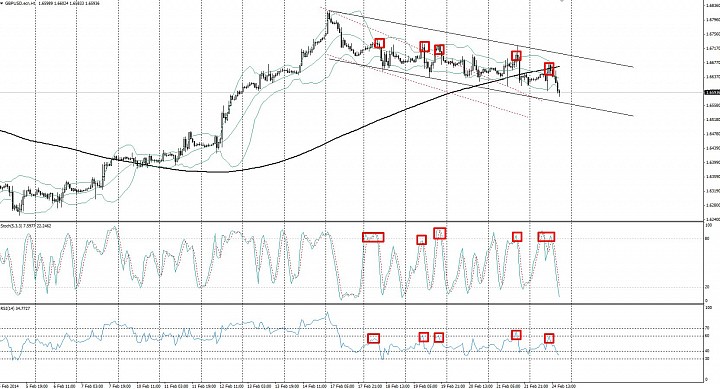 (1H Chart: click for full size)
False Break; Bearish Continuation
The pattern of lower highs was broken on Friday, but it apparently was a false break. The Monday session high missed that Friday high, and the Monday session low broke lower than last week's, continuing the bearish pattern.
S80-R60
In the 1H chart, notice the combination of Stochastic at 80 and RSI at 60 when the market faded an intra-session rally. This reflects a persistent bearish trend in the 1H time-frame. If the RSI can push to 80, then this pattern would be broken, but it did not do so on Friday. 
Let's see if the market will come down to challenge 1.65 today, or at least the projected falling support seen in the 1H chart.