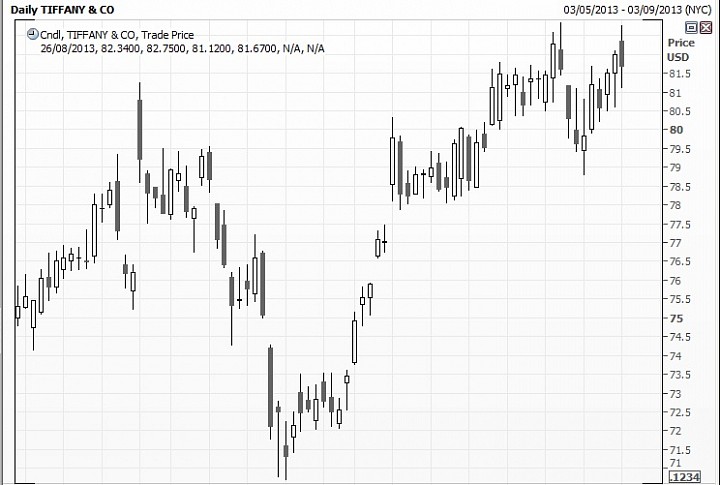 I think today Tiffany & Co, the world's second-largest luxury jewelry retailer, will finish the session with rather good results as it reported second-quarter profit that topped analysts' estimates and boosted its annual earnings forecast.
Then net income in the quarter ended July 31 rose 16 percent to $106.8 million, or 83 cents a share, from $91.8 million, or 72 cents, a year earlier, analysts projected 74 cents.
The company raised its annual profit forecast to a range of $3.50 to $3.60 a share, excluding some items, from $3.43 to $3.53, analysts estimated $3.53, on average.
http://www.bloomberg.com/news/2013-08-27/tiffany-s-profit-tops-estimates-after-product-costs-decline.html