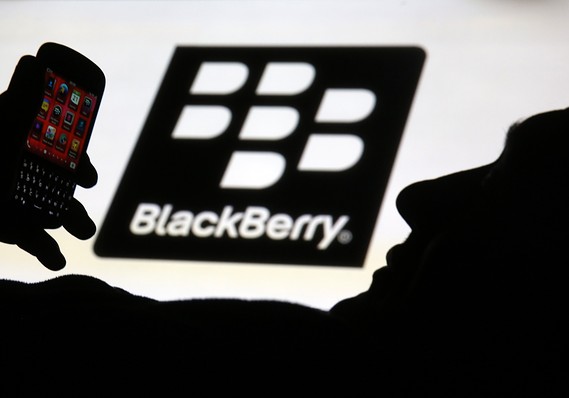 BlackBerry has a ton of positives going for it, but continued focus on its handset business rather than other areas of the company continue to feed the negative narrative. The reality is that real buyers are stepping back into BlackBerry. From a valuation standpoint, BlackBerry Ltd looks great, but that's not why buyers exist.
The valuation looks great because the company has $3 billion in cash, $1.7 billion after accounting for debt, $473 million of free cash flow, and a market cap of only $4.3 billion. The market cap of BlackBerry BBRY, +0.13% less cash is $2.5 billion, which is less than revenue, which suggests that BBRY is realizing 18.9% of its cash-adjusted market cap as cash flow right now.
Think about that. If there's no growth in BBRY, the cash flow alone should produce about double-digit growth in the years ahead.
Revenue is $2.6 billion, and although revenue has declined in recent years, the company, who had been forecasting declining revenue all through that declining period, suggested that not only would revenue stabilize, but they would finally start to improve from the most recent quarterly report.
We call that a turning point.
Everything aside, BBRY does not look like a company that is poised to implode on a financial-metric basis, but the company has also taken integral steps to solidify businesses in the mobile-security space, it's winning thousands of customers, has integrated mobile security into more cars than all of its competition combined, and although media loves to portray BBRY as being a company that may not survive, that's clearly far from true.
Unfortunately, that has driven investor sentiment. Investors never like to hear negatives, and there have been enough negative news from BBRY over the years to make even the strongest investors question themselves, but the financial metrics are sound, and no matter what happens valuation analysis that is based on those metrics is as well.
That shifts the scales.
Now, those 78 million shares that are short have something to worry about. In many ways, some of those short sellers were enticed by the media to take positions because they believed that BBRY was going to $0, falling apart, and beyond repair, but as all of these negative influences played out over the past few years John Chen has done a great job of curtailing all of those negatives, and repositioning the company, but that does not mean neglecting past businesses.
The focus of almost all investor attention is the handset business, even though it is less important to BBRY than it ever was. This attention also is what influences sentiment, especially when headlines exist that suggest BBRY may exit handsets, but that will never happen in our opinion.
BBRY produces a vertical channel of mobile security and an integral part of that is the handsets. If for no other reason than to demonstrate capability and sell to governments, BBRY will always be in the handset business in my opinion, but that can be taken a step further now.
Immediate valuations place no value on the new BBRY Smartphone, the PRIV. In fact, I would go so far as to say that investors believe the PRIV will be a flop. The interesting part is that this is already seen as a negative catalyst, a non-winner if you will, and the improved revenue projections do not suggest a robust reception for PRIV at all, which changes the dynamic completely.
If it can't be a negative, could it be a positive?
As I have said before, the handset business continues to be a wildcard for BBRY. The company has already stabilized, integrated mobile security businesses are already growing, valuation is already good, growth rates are already quantifiable, significant short interest is already there and may need to cover, and the PRIV was just released.
The PRIV cannot be a negative, that's already been built in, but it can be a huge positive. I am not sure if it will come, but if there is even a slight hint that the PRIV is being received well on a global basis BBRY is going to spike even more than it has over the past week or so.
In my opinion, BlackBerry is back. Investors should take notice.
Disclosure: Kee owns BBRY.
More from MarketWatch