Two years ago, a California aluminum executive commissioned a pilot to fly over the Mexican town of San José Iturbide, at the foot of the Sierra Gorda mountains, and snap aerial photos of a remote desert factory.
He made a startling discovery. Nearly one million metric tons of aluminum sat neatly stacked behind a fortress of barbed-wire fences. The stockpile, worth some $2 billion and representing roughly 6% of the world's total inventory—enough to churn out 2.2 million Ford F-150s or 77 billion beer cans—quickly became an obsession for the U.S. aluminum industry.
Now it is a new source of tension in U.S.-Chinese trade relations. U.S. executives contend that the mysterious cache was part of a brazen scheme by one of China's richest men to game the global trade system.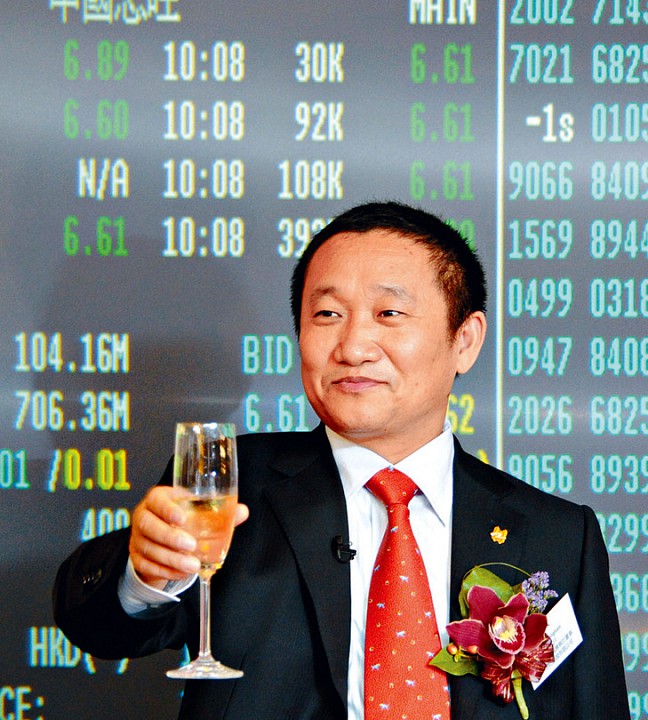 Aluminum-industry representative Jeff Henderson says he is convinced that CHZHY 0.00 % , a Chinese aluminum giant controlled by billionaire Liu Zhongtian, tried to evade U.S. tariffs by routing aluminum through Mexico to disguise its origins, a tactic known as transshipping.
"My Moby-Dick has been Zhongwang," says Mr. Henderson, president of the Aluminum Extruders Council, a U.S. trade group.
Mr. Liu, a member of China's ruling Communist Party, denies any connection to the Mexican aluminum or transshipping. "These things have nothing to do with me," he said in a June interview at his company's Liaoning, China, plant, where he lives in an apartment inside the factory. He said he wouldn't know how to establish a business in Mexico, joking that "in that sort of place, there are a lot of killers with guns."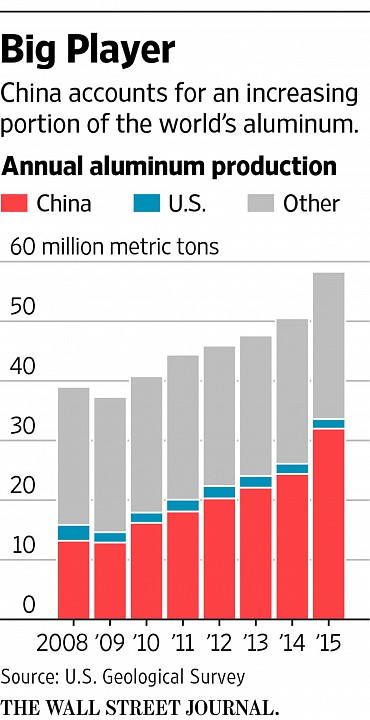 Company records, trade documents and legal filings reviewed by The Wall Street Journal, along with interviews of people who have done business with Mr. Liu, raise doubts about his account. They show that hundreds of thousands of tons of aluminum were shipped to Mexico from China through a series of companies, including one owned by Mr. Liu's son and one by someone who describes himself as a longtime business associate of the Chinese billionaire.
The U.S. Commerce Department says it is investigating the Mexican aluminum's origin as part of a slew of trade complaints by the U.S. metals industry against China, many of which include allegations of transshipping.
China's booming industrial production has reordered global markets, few more dramatically than aluminum. Fueled by access to inexpensive electricity and tax breaks, Chinese aluminum output doubled between 2010 and 2015. With local demand slowing, more of it was sent to the U.S., which was importing 40% of its aluminum by 2015—up from only 14% in 2010.
By the end of 2016, only five aluminum smelters will be operating in the U.S., down from 23 in 2000.
Alcoa Inc., AA -1.08 % the largest American aluminum maker, is splitting in two, isolating its profitable parts-making units from its troubled raw-aluminum operations. Alcoa Chief Executive Klaus Kleinfeld last year said illegitimate Chinese exports were "the major driver" of lower aluminum prices.
Mr. Liu's ascent as an aluminum mogul began in 1993, when he started building his company from a small domestic player in northeast China into one of the world's top producers. China Zhongwang's main business is making aluminum "extrusions"—pipes, rods and panels used in finished products such as window frames, refrigerators and automobiles. Extrusions are formed by forcing heat-treated aluminum through a die, like dough through a cookie cutter.
He took China Zhongwang public in Hong Kong in May 2009, retaining a 74% stake while he raised $1.26 billion in one of the world's biggest initial public offerings of the year. While a nearly 50% decline in China Zhongwang's stock since the IPO has cut into Mr. Liu's fortune, he remains among China's wealthiest businessmen, with a net worth estimated by Forbes magazine at around $3 billion.
The same year, Chinese aluminum-extrusion exports to the U.S. more than doubled from 2008 to 192,000 tons. U.S. prices for imported extrusions plunged 30% from the previous year, according to Global Trade Information Services, or GTIS, which tracks world-wide trade.
The burst of exports led to a finding by the Commerce Department that several companies, including affiliates of China Zhongwang, were selling cut-rate aluminum while receiving subsidies back home. In 2010, it slapped punishing tariffs on certain aluminum imports, including those from what it dubbed the "Zhongwang Group Companies."
China Zhongwang's U.S. shipments ground to a halt, and its 2010 profits fell 26% from the previous year. The company never responded to the U.S. government's questions about its trade practices, the Commerce Department said. It also didn't respond to several requests for comment about the matter for this article.
Around this time, an...
More