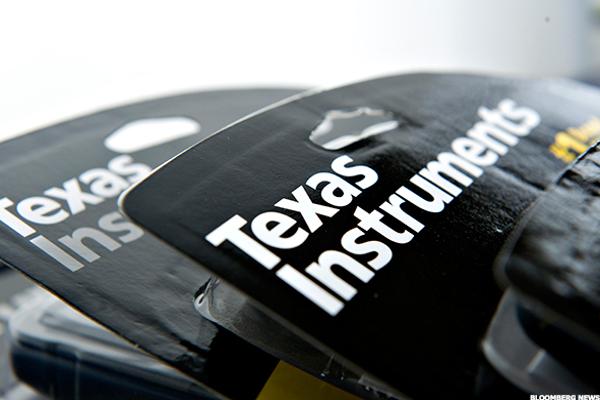 NEW YORK (TheStreet) -- Shares of Texas Instruments (TXN) are rising by 6.52% to $70.54 Tuesday morning, after the company posted better-than-expected second quarter results after yesterday's closing bell.
The Dallas-based technology company reported earnings of 76 cents per share, a 17% year-over-year increase, compared to analyst estimates of 72 cents per share. Revenue rose 1% year-over-year to $3.27 billion, while analysts projected $3.2 billion in revenue.
Last year, Texas Instruments posted earnings of 65 cents per share on revenue of $3.23 billion.
The company expects third quarter revenue to land in the range of $3.34...
More