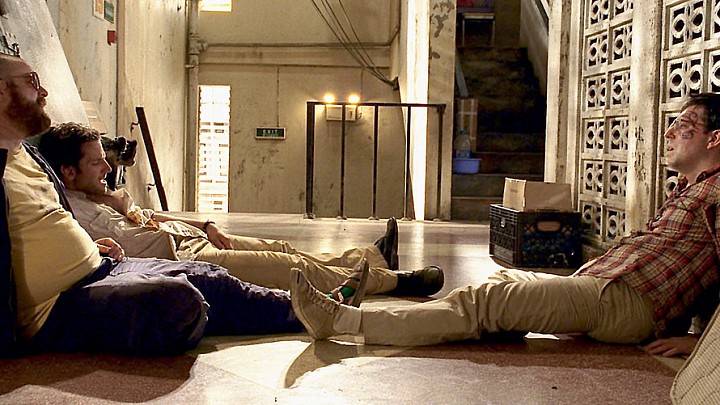 This market has taken us on a big night out, but now it's time to go home — at least, to hear some people talk.
And the real killjoys say everyone has overdone it.
"Consolidation and reflection seems to be the name of the game, after a strong run in commodities and equities," says Chris Weston, IG's chief market strategist, in a note. "The clear concern from clients and traders in general is whether it is time to increase bearish positioning again."
That makes sense. The Dow DJIA, +0.37% just fell 110 points, halted a five-day winning streak and could be en route to its first down week in four. It's also a good moment to sober up, given the bull market is turning 7 years old today. (They grow up so fast!)
As they reflect, chart watchers are basically recycling the maxim that markets take the stairs up, but the elevator down.
"While one day of weakness doesn't automatically make this the start of a bigger pullback, we will know real soon if it is," writes CrackedMarket's Jani Ziedins, who is watching the S&P's SPX, +0.48% 50-day moving average.
"Selloffs develop quickly, and if we are consolidating recent gains, expect a dip to at least the 50dma to develop over coming days," he adds.
Today's call tells us the party's over. Star money manager Jeff Gundlach argues the recent market rally is ending and safety play gold GLD, -0.56% could pop up to $1,400 an ounce. More from DoubleLine Capital's founder and CEO below.
The quote of the day, courtesy of the IMF's No. 2...
More