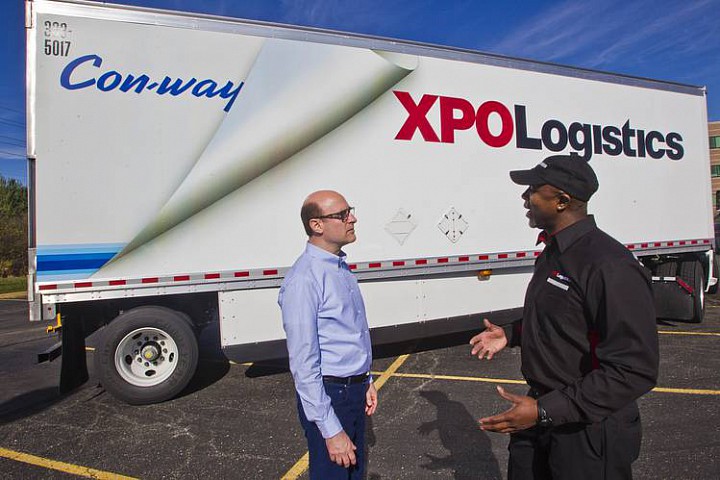 XPO Logistics Inc. XPO -2.10 % on Wednesday appointed Tony Brooks, a veteran transportation executive with some of the country's largest shippers, to run its recently acquired trucking fleet, a move that analysts said signaled the company's intent to land bigger customers.
The company also reported a net loss of $35.4 million in the third quarter, or $0.94 a share, after markets closed, its 16th straight quarterly loss. Gross revenues more than doubled from a year earlier to $2.4 billion.
XPO acquired Con-way Inc. last month for $3 billion, giving the logistics provider one of the largest less-than-truckload fleets in the U.S. So-called LTL fleets pack loads from multiple customers into a single truck.
"He has very, very good relationships with some of the biggest shippers in North America," Mr. Jacobs said in an interview. "He brings a lot to the table on that...
More