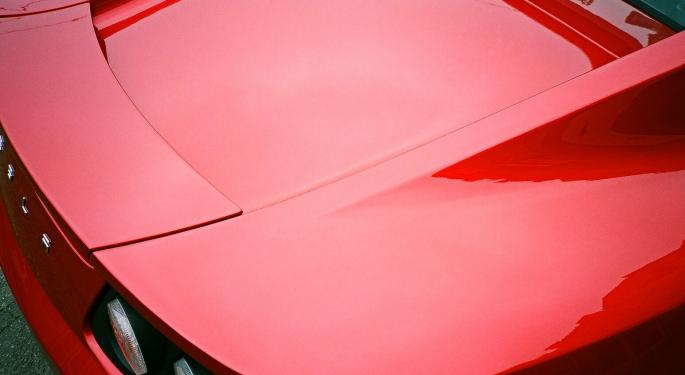 Despite the $14 billion in order bookings for the Model 3 that Tesla Motors Inc TSLA 0.11% received within a week of the vehicle's release earlier this year, the company just announced plans to raise additional money through yet another equity or debt offering.
Tesla reported $3.25 billion in cash as of the end of Q2, but that won't last long with Tesla's aggressive spending habits. In July, the company repaid $678 million on a revolving credit line. The company also has plans to redeem $422 million in convertible notes and spend $1.75 billion in the second half of the year on construction of plants and equipment, including its massive Gigafactory.
Related Link: U.S. Drivers Will Enjoy Cheapest Labor Day Gasoline In 12 Years
At the same time, Tesla is looking to complete a $2.6 billion buyout of SolarCity Corp SCTY 0.1%.
Tesla has reported net operating losses for 14 consecutive quarters and has not generated positive cash flow since 2014, so it has relied on fundraising and debt to pay for the majority of its aggressive expansion.
Global Equities Research's Trip Chowdhry urges Tesla investors not to sweat Tesla's day-to-day stock volatility or the company's loose budget and focus on the big picture. Chowdhry believes Tesla and Amazon.com, Inc. AMZN 0.12% are two exceptional companies because of how they are transforming their respective markets.
"Both TSLA and AMZN_AWS are creating completely new industry – and are sucking oxygen out from traditional players," Chowdhry explains. "Both companies have big, broad and bold plans, and investors should have the stamina to handle execution volatility.
Tesla shareholders have certainly had to be patient. Despite the huge Model 3 launch, Tesla's stock is down 12 percent this year.
| Date | Firm | Action | From | To |
| --- | --- | --- | --- | --- |
| Jun 2016 | Argus Research | Downgrades | Buy | Hold |
| Jun 2016 | Standpoint Research | Upgrades | Sell | Hold |
| Jun 2016 | Morgan Stanley | Downgrades | Overweight | Equal-weight |
© 2016 Benzinga.com. Benzinga does not provide investment advice. All rights reserved.
Source